Steve-O Gets The Lowest Score Of The Night On 'Dancing'

Dancing With The Stars
reached the halfway point of the competition, and with only 8 stars left they have to prove whether they are "contenders" or "pretenders." This week the couples danced either the romantic rumba or the fun, energetic jive.
Ty Murray
and Chelsie Hightower were up first performing the jive. After some harsh critique last week from the judges, Ty decided he needed to loosen up. All the judges agreed that he was giving it his all, but that it wasn't that great. Judge Len Goodman told Ty he was charming, but looked bewildered while dancing. Bruno Tonioli thought the line dance portion of the routine was good, but none of his jive-related kicks or flicks were done correctly.
Carrie Ann Inaba
said that while the dance was tough for him, he was still cute. His scores reflected his dancing, not his efforts, and he received only an 18 for the evening.
Mark Ballas wanted to create a prom for
Shawn Johnson
so she could understand the essence of the rumba. Bruno called her beautifully pure rumba almost angelic. He liked how she showed the innocent side of romance, but wanted her to push more on her hips. Carrie Ann said she could see the difficulty of the rumba and discomfort in Shawn's eyes during the performance. She thought the second half of the performance was better than the beginning. But Len was playing Goldilocks and said that her rumba wasn't too hot or cold, it was just right. She received two 9's and an 8, giving her a grand total of 26 for the night.
After returning from the brink of elimination,
Lawrence Taylor
and Edyta Sliwinksa performed the jive. He had a visit from last season's runner-up Warren Sapp during rehearsal. Warren helped Lawrence see that he could let loose because he had nothing to lose. Carrie Ann said he brought his groove back and enjoyed watching him have fun. Len also liked that he showed a lighter side of his personality, but he wanted his feet to move lighter as well. Bruno was pleased that he never lost his timing during the dance. Lawrence received his highest score to date, a 22.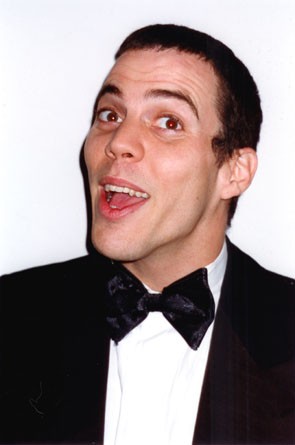 After her botched paso doble last week, Melissa Rycroft wanted to redeem herself with the rumba. She felt that she better embraced the character of this dance than the previous one. Len called her performance clean and precise with interesting choreography, but he said there's too much ballet incorporated into the dance. Carrie Ann said she was more impressed with the emotional quality of the dance. Go figure, who would ever think that a girl getting dumped could be good at projecting romantic emotions? Bruno was more impressed with her body than her emotions. He said she could assume incredible shapes and look effortless. He said he wanted to see a more aggressive side of her, though. Her rumba received three nines, giving her a grand total of 27.
Lil Kim
and
Derek Hough
added some flavor and some irony to their "Jailhouse Rock" jive. The judges, for the most part, had nothing but good things to say. Bruno said he was guilty of loving the routine, calling Lil' Kim fabulous. Carrie Ann, like Bruno, stood up and cheered the two on for an amazing, mind-blowing performance with "such pizzazz." But, Len said while it was fun and full of energy it lacked a lot of basic jive movements and was too theatrical. She received two 10's and an 8 from Len giving her the highest score of the night, a 28.
Carrie Ann is right when she says that there is something oddly mesmerizing about
Steve-O
and Lacey Schwimmer. This week the two performed the rumba, and while he needed to work on his grace, the Carrie Ann thought that he came a long way from his previous performances. She gave him a seven, but Bruno and Len weren't so kind. Len told Steve-O that he can't confuse moving with dancing. Bruno also jumped on the confused bandwagon calling him a confused puppy with bad dancing. He received a 4 from Len and a 5 from Bruno. He received the lowest score of the night, a 16.
Gilles Marini
and Cheryl have basically topped the leader board since this season began, but the jive proved to be slightly difficult for Gilles. Granted, part of the problem was that they were dancing the jive to a
Fall Out Boy
song…seriously, people. I find it slightly unfair that Lil' Kim gets a fun song like "Jailhouse Rock," and Gilles gets the non-traditional "Dance Dance." Len and Bruno agreed that the dance was too frantic, which hindered his sharpness and footwork. Carrie Ann commented that his arm movements were weird. While the judges were negative, his score wasn't too far of a fall. He received a 26 for the night.
Chuck Wicks
and
Julianne Hough
had one goal for their rumba; don't let the judges say they don't have chemistry. Maybe they took their chemistry overboard, for Len at least. He said that the dance was more suitable for the bedroom than the ballroom. He thought Chuck looked too mechanical and then too animalistic. But, Carrie Ann and Bruno thought that while it wasn't technically perfect, it was very passionate and sexy. Of course, Chuck, who has been making fun of the competition, said he'd like to do this dance every week. I bet he does. The raunchy rumba earned them a 23.
Whoever survives to next week will be learning both a dance and a group routine, let the fun of two dances begin!
What did you think of last night's episode? Who should go home? Who should win? Let us know in the comments!
Story by
Beth Wickman
Starpulse contributing writer