Steve Harvey Cleared Of Child Abuse Charges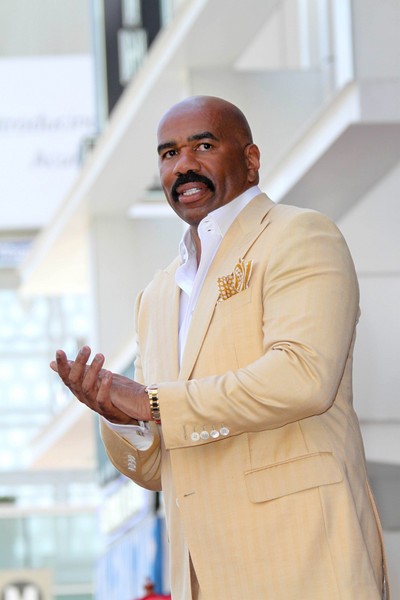 Comedian Steve Harvey was accused of hitting his 11-year-old son but has been cleared of child abuse charges.
After the boy's body appeared to be covered in bruises and cuts, the star's ex-wife, Mary Harvey, and their son claimed the actor had beaten him for lying about schoolwork.
Police referred the case to the Texas Department of Family and Protective Services, who determined that the child was at no risk. The case against Harvey was subsequently closed.
Harvey's representative tells TMZ.com that family services officials decided, "Based on the information obtained, the child does not appear to be at risk... the case is closed without further investigation."
Meanwhile, on Thursday Harvey's second wife was charged with contempt of court for releasing sealed information about the alleged incident to the media. She will serve 30 days behind bars.
Harvey and Mary were married from 1996 to 2005. Their marriage fizzled due to allegations of his infidelity with Marjorie Bridges, whom he wed in 2007.