Steve Carell Is Unrecognizable With Long Blond Hair In 'Burt Wonderstone'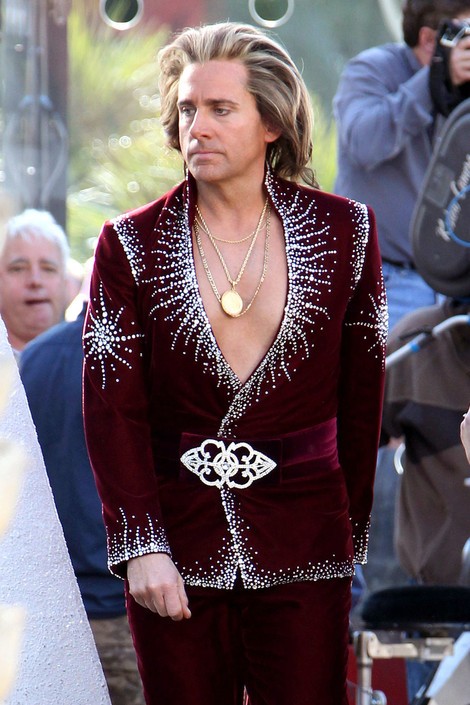 A down on his luck Las Vegas magician (Steve Carell) joins back up with an old partner (Steve Buscemi) to take on a new school illusionist (Jim Carrey) in the upcoming film "Burt Wonderstone." Olivia Wilde also stars.
Carell got into character this week on location in Las Vegas by donning a blond wig, a red velvet suit and a gold medallion. The film is set for release sometime in 2013.
Check out more photos from the set: