Steve Byrne Talks Season 3 Of 'Sullivan & Son': 'Everything Just Clicked'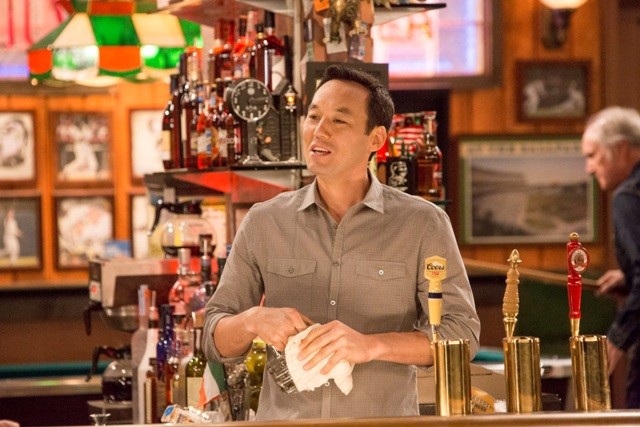 It's time for Steve Sullivan to get back behind the bar, which means it's time for us to have another chat with Steve Byrne. The star of TBS's Sullivan & Son - the little bar comedy that could - joined us recently to talk about the upcoming third season of the show and hanging out with the guys from TruTV's Impractical Jokers.
"The first two seasons you're experimenting, you're trying things out, you're making mistakes, you're finding successes," he told us. "We've found what dynamics between characters work, and we're going with our strengths into this season.
"We've always teased the Steve and Melanie [relationship] aspect so far, and this season we're going with it...It's our best season by far. Everything just clicked this year."
Not to mention that it's two seasons more than many shows get. Now that his sitcom has survived three seasons, is there any part of Steve that's starting to feel like the series might stick around for a while? As it turns out, no.
"When we see the ratings and I notice people are tuning in, that's the part where it's like 'Oh well, we might really have a shot here,'" he said. "I'm always wondering, are we going to get renewed? And it's never a sure thing. I don't think I've ever had that moment where I felt totally secure."
Having four stand-up comedians amongst the regular cast - Steve, Owen Benjamin, Ahmed Ahmed and Roy Wood Jr. - one might think these guys just generate the laughs on their own. Not so; Sullivan & Son has a writing staff, one that Steve speaks very highly of.
"We pretty much stick to the script," he explained. "There's definitely a format. There's definitely a script. We'll improv lines while we're filming, but we try to be respectful to the writers, because they are absolutely amazing."
"Working on the show has definitely made me a better comedian. That experience has definitely made me a better writer as a comic," he continued. "I did an hour special called Champion on Netflix. It's my best work yet because of the writing.
"The last special I did, I did a lot of hard work on that, but with this one I felt the jokes were even better and crisper and cleaner because of the experience I've had over the last two and a half seasons."
Here's a preview clip from Champion.