Stephenie Meyer Attends Premiere Of 'Austenland' As A Producer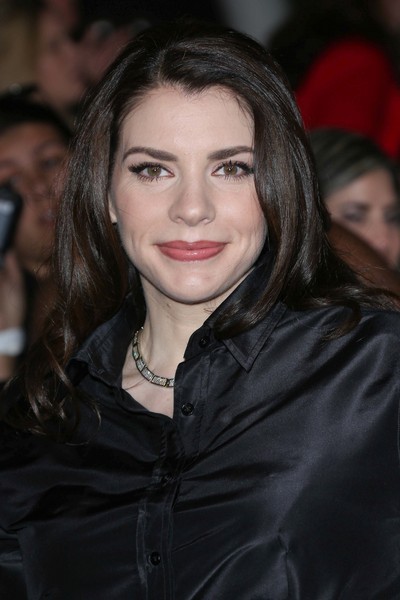 The Sundance Film Festival is always full of A-list celebrities walking the red carpets for their latest movies premiering at the high profile event. This year a unique, unexpected star took the stage. Stephenie Meyer is famous to millions for her Twilight books. Now she's a movie producer and she spoke about the film Austenland on stage after its premiere. Based on the book by Shannon Hale, Austenland is a romantic comedy about a Jane Austen themed resort.
"This is a really amazing experience to get to take a book that I really loved and help make it real with a bunch of friends," Meyer said. "Like, basically a bunch of mormon women sat around and made a movie together which doesn't happen every day. So I'm proud of that."
Hale joined Meyer on stage. She joked about spearheading a real life Austenland, and plans for a sequel. "Any millionaires, just come to me," Hale said. "We're hoping to make Midnight in Austenland into a movie. It's not a sequel technically. It's sort of a companion book. I think of it as Fantasy Island where a different person comes every week and has their vacation. So it would be a different person than Keri [Russell] but Mrs. Wattelsbrook would still be there and the machinations. If you would like to fund it, then I think we're greenlit. Let's go!"
Austenland will be released by Sony Pictures Classics.