Stephen Colbert Testifies At Capitol Hill Hearing (Video)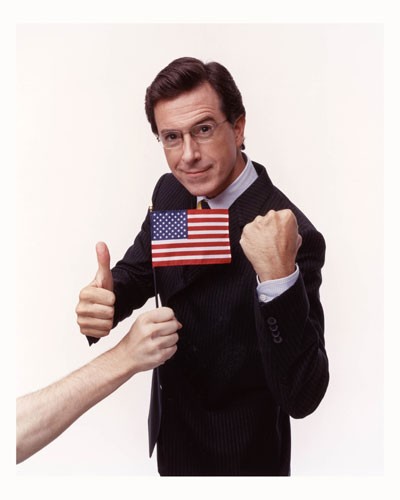 Stephen Colbert was called to testify at a Capital Hill hearing on migrant farm workers today for a congressional legislation session. Colbert had taken part in a project entitled Take Our Jobs, a United Farm Workers (UFW) initiative that offered agricultural jobs to Americans. The UFW has reported that millions have visited their website for the program, but only 16 people have taken jobs in the industry. The program was created to display how Americans do not want the jobs migrant workers are performing.
Stephen Colbert worked one day under the program for his television show, The Colbert Report, and took to Capital Hill to give his testimony in-character. Watch the video below for the testimony, courtesy of Politico.
Stephen said he was happy that his celebrity status would bring attention to the initiative, while a handful of congressmen and women were disturbed by his presence. Judiciary Committee Chairman John Conyers (D-Mich.) requested that Colbert submit his testimony and leave immediately, to which Colbert replied he would leave if the congresswoman that invited him - Rep. Zoe Lofgren (D-Calif.) - asked him to. She did not.