Stephen Colbert Takes On Amazon Over Strong-Arm Tactics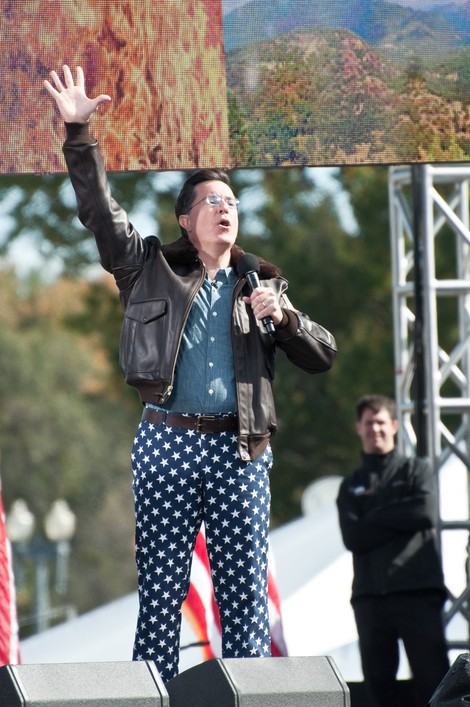 Future Late Show host Stephen Colbert attacked shopping giant Amazon on The Colbert Report for perceived strong-arm tactics.
Colbert's comedy books, such as I Am America (And So Can You!), are published under the Grand Central Publish imprint, which is part of Hachette Book Group. Hachette is negotiating with Amazon over e-book prices and it now appears the website is pressuring Hachette by delaying shipments of their books and removing price cuts.
On his show last night, Colbert shared his displeasure with Amazon for affecting his bottom line and pointing out the website removed preorder buttons for Harry Potter author J.K. Rowling's upcoming novel The Silkworm (it is instead listed as "currently unavailable").
To punctuate his anger with Amazon, Colbert gave them a package that contained his middle finger and said, "Customers who enjoyed this also bought this," before giving them a second middle finger.
Colbert is now leading a boycott of Amazon, offering a sticker on his show's website that reads, "I didn't buy it on Amazon" for fans to place on their books. However The Atlantic reports Amazon accounts for about 50% of all book sales now that dozens of brick-and-mortar franchises have closed, such as Borders. Can a sticker and a light night talk show host bring about change? We'll have to wait and see.