Stephen Colbert Hired To Replace David Letterman On 'Late Show'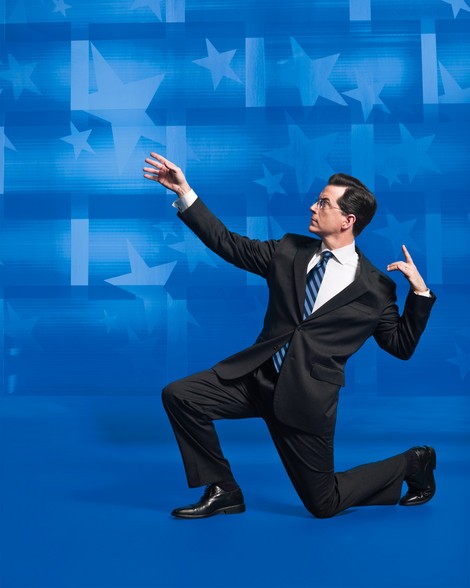 It only took a week for CBS to find the right person to replace David Letterman.
Just as rumors suggested, Stephen Colbert of Comedy Central's Colbert Report will take over for Letterman some time in 2015 when the venerable talk show host's contract ends.
CBS made the official announcement today. CEO Les Moonves said in a statement, "Stephen Colbert is one of the most inventive and respected forces on television. David Letterman's legacy and accomplishments are an incredible source of pride for all of us here, and today's announcement speaks to our commitment of upholding what he established for CBS in late night."
Colbert added, "Simply being a guest on David Letterman's show has been a highlight of my career. I never dreamed that I would follow in his footsteps, though everyone in late night follows Dave's lead. I'm thrilled and grateful that CBS chose me. Now, if you'll excuse me, I have to go grind a gap in my front teeth."
Entertainment Weekly cites a source who claims Colbert told his staff they would all be included in the move to CBS.
Colbert created the satirical political show the Colbert Report in 2005 and produced over 1300 episodes.