Stephanie Seymour Poses With Sons In Provocative Lingerie Shoot For Harper's Bazaar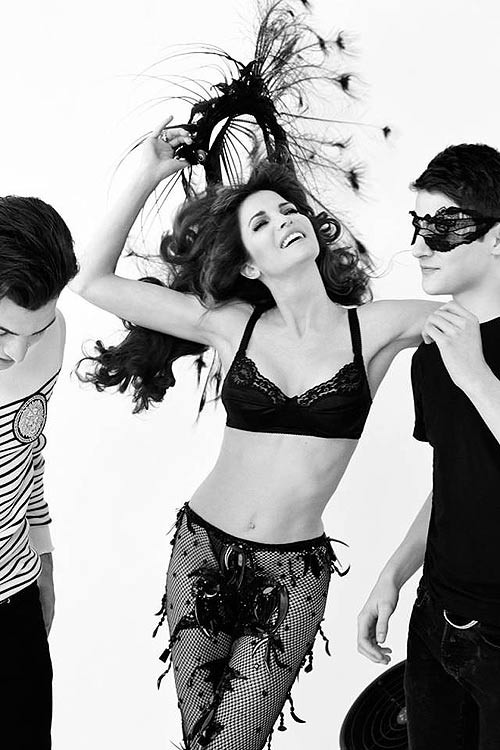 Other photos from the shoot feature the two boys helping their mom dress in lingerie, lacing up her boots and shoes and helping to style her hair.

But the shoot came natural to the boys, and Seymour says that they've been obsessed with fashion since they were little.

"When they were little, they would lay out outfits for me," Seymour tells Harper's. "I'd wake up at 7:30 A.M. and they would have laid out a 1955 vintage Dior couture gown and all the accessories too. They liked things to be monochromatic: The dress would be blue and the bag would be blue, and blue Manolo Blahnik shoes. Always a Manolo, and never a flat."

The new shoot isn't the first time Seymour and her children have gotten close on camera, she and Peter were snapped in an embrace on a beach in St. Barts that made the rounds on the internet for being somewhat incestuous. At the time, Peter said it was "taken completely out of context."

Check out more of the Freudian shoot at HarpersBazaar.com.