Stephanie Seymour Poses With Sons In Provocative Lingerie Shoot For Harper's Bazaar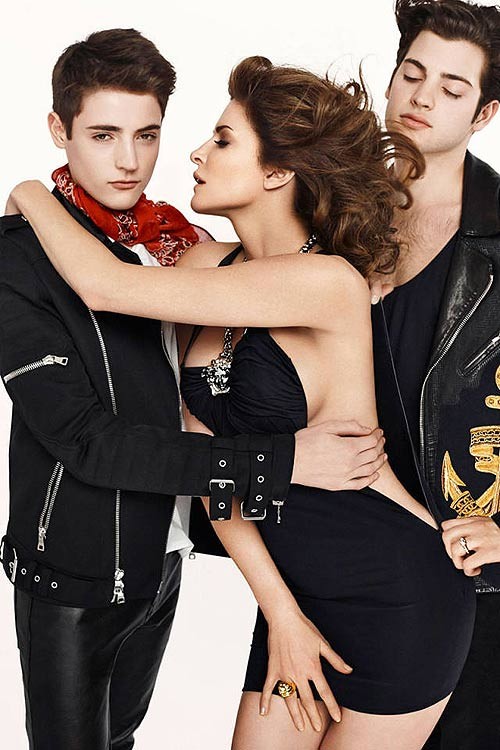 Supermodel Stephanie Seymour, 45, is featured in a racy new photoshoot for the March issue of Harper's Bazaar magazine that's sure to leave some readers a bit... uncomfortable.

The awkward shoot, done by photographer Sebastian Faena, features Seymour's two sons, Peter Brant Jr., 20, and Harry, 17, posing with their mom as she prances around in skimpy lingerie.

One shot features Seymour and her sons provocatively posed with what appear to be groping hands everywhere. Son Peter leans his head back with eyes closed while his hand rests near her derriere, while Harry has one hand placed near his mom's breasts as she drapes one arm over him while the other is placed over her crotch. Harry faces the camera as Stephanie seductively faces her son.