Stephanie Pratt Does It Better - With Two Guys At The Same Time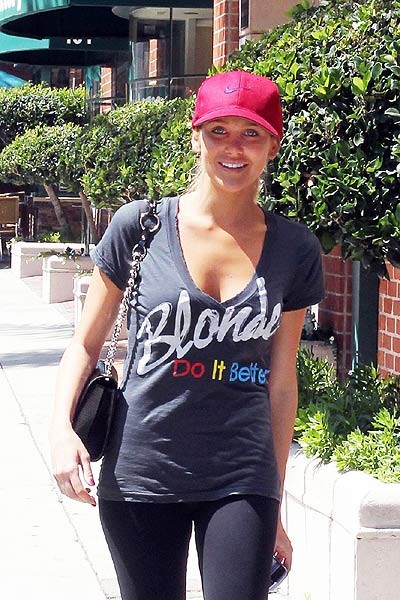 Do blondes really "do it" better? "The Hills" star Stephanie Pratt seems to think so.

The reality star wore a "Blondes Do It Better" shirt as she headed to the Anastasia Salon in Beverly Hills on Tuesday. The leggy celeb wore a red Nike baseball cap with black leggings.

Stephanie recently split with motocross boyfriend Josh Hansen and is currently having fun in the dating scene.

She told People magazine, "I'm seeing two guys right now, and it's actually way more fun than seeing one guy. I've never done something like this before, but it's really quite lovely!"

So that's how it is...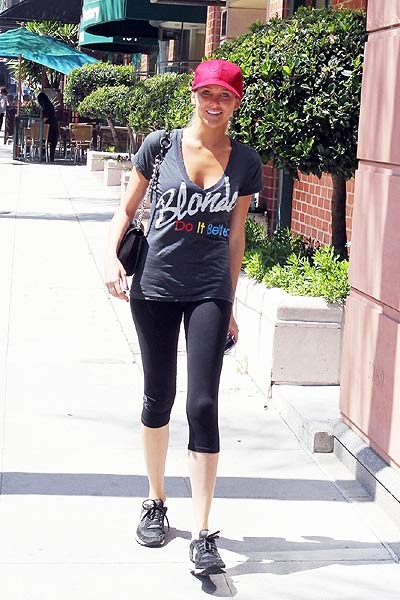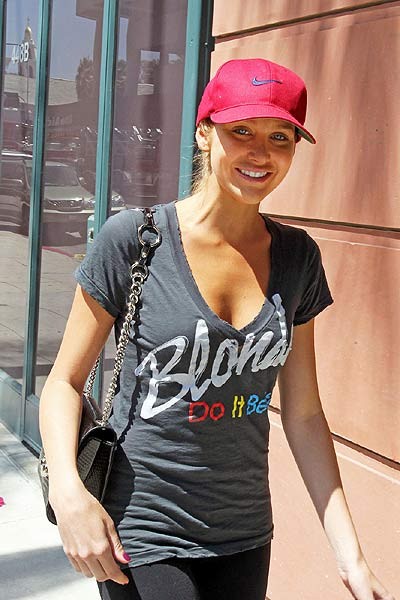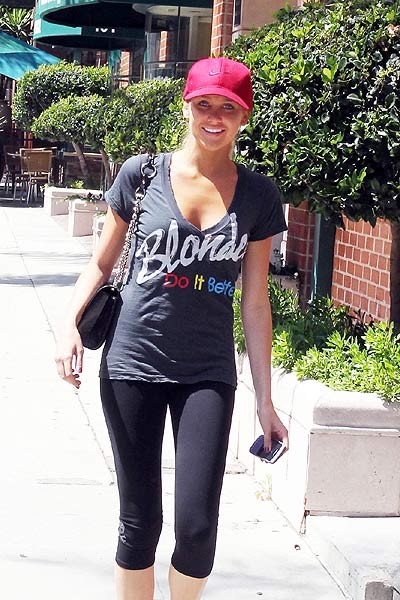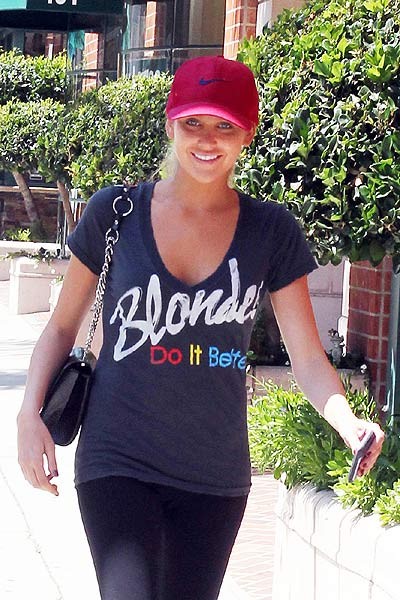 More: Celeb Photo Features | Fashion Photo Features
Click for more great Stephanie Pratt pictures: