Steel Carabiner Blamed For Circus Fall That Sent 9 Performers To The Hospital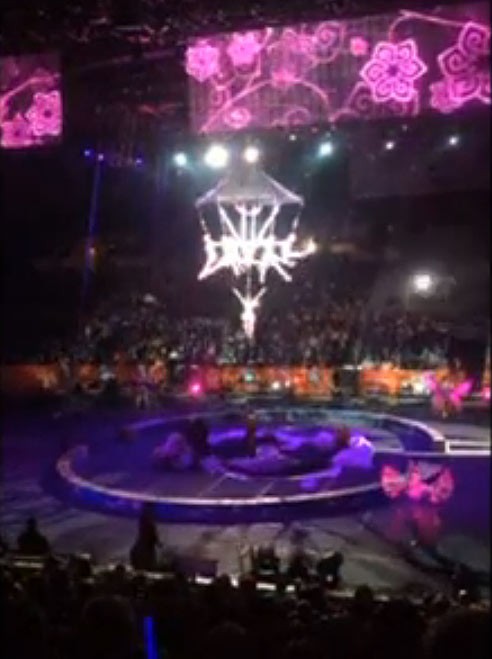 Eleven performers were injured in a freak accident at a Ringling Bros. and Barnum Bailey circus in Providence, Rhode Island on Sunday morning when a performance rig malfunctioned and left eight of them plummeting to the ground.

During the circus' 11 a.m. "LEGENDS" performance at the Dunkin' Donuts Center, eight acrobats were raised up into a 'human chandelier' for an aerial performance, and seconds after the curtain that concealed them dropped to the floor, so did they.
Public safety officials revealed in a press conference Monday afternoon that a single steel carabiner that held the rig and performers to the rafters above caused the accident when it broke. The carabiner was rated to hold over six-times the weight of the performers and the aerial rig they were attached to, according to the statement to the press.

All eight performers on the rig and one on the ground were rushed to an area hospital to be treated for broken bones, head injuries and even compound fractures. Two others on the ground were sustained minor injuries and weren't hospitalized. The performers who fell dropped 25-40 feet.

According to an official statement from Ringling Bros., one performer was treated and released while the rest remain hospitalized for non-life threatening injuries.

The two remaining performances on Sunday along with two on Monday were canceled. The Tuesday, May 6, show in Hartford, Conn. and those following will go on as planned.

Watch the video of the fall below, it's not for the squeamish, but fortunately everyone will be alright.