Stay Classy, North Dakota: Watch Will Ferrell Anchor The News As Ron Burgundy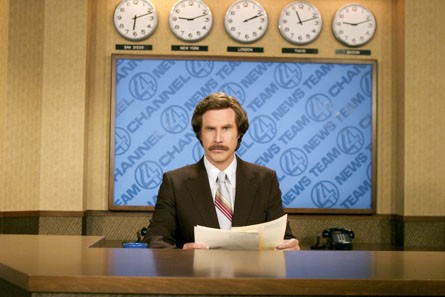 Don't act like you're not impressed.
Will Ferrell suited up as Ron Burgundy to co-anchor the Saturday night news for KX News, a local affiliate of CBS in North Dakota. Ferrell teamed up with KXMB's Amber Schatz to deliver the 30 minute broadcast.
Ferrell's Ron Burgundy covered several stories including a Black Friday fire, a local Santa visit, "No-Shave November" and catching speeders in a local town.
Ferrell's recent appearance marks one of many used to promote Anchorman 2: The Legend Continues. Check out the full KX News broadcast below.
Anchorman 2: The Legend Continues will now hit theatres on December 18.