Stay Classy, New York -- First Full Trailer For 'Anchorman: The Legend Continues' Released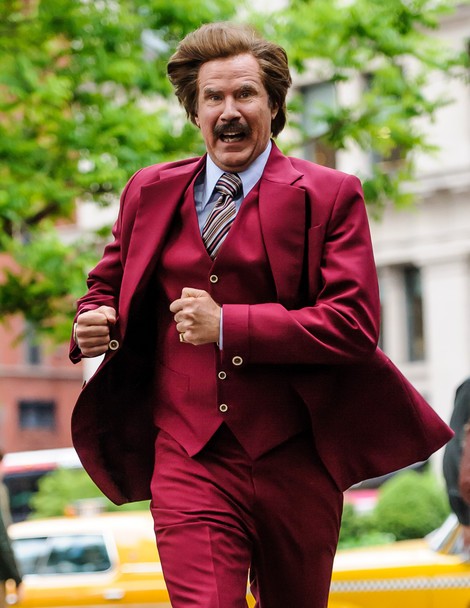 The Legend Continues this December as newscaster Ron Burgundy (Will Ferrell) returns to the screen in Anchorman: The Legend Continues.

The first full trailer for the film was released Tuesday, showing that the San Diego news crew has moved on to the Big Apple to help usher in the era of the 24-hour news network.

"Even though it's going to be a big silly movie, it's all about the rise of the new media and 24 hour news cycle, and there's a lot of interesting points to make about that while being silly..." director Adam McKay told Indiewire last fall. "...It's just funny that Americans have to contend with 2000 channels, and 60 different specific news sources, and the confusion that it creates, and the junk that we get to see is hilarious."

Ferrell, Steve Carell, Christina Applegate, Paul Rudd and David Koechner reprise their roles from Anchorman: The Legend of Ron Burgundy and are joined by new cast members Meagan Good, Dylan Baker and Harrison Ford.

Check out the new trailer below...