STARZ Unleashes Peek at 'Da Vinci's Demons' Premiering Spring 2013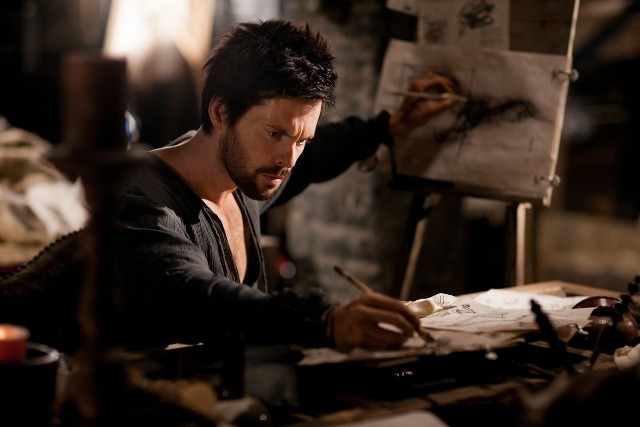 Earlier this week, STARZ released a peek at their upcoming historical drama Da Vinci's Demons, an original series from David S. Goyer (co-writer of Batman Begins, The Dark Knight and Man of Steel).
Tom Riley stars at the title character in the show the tells the "untold" story of twenty-five year old Da Vinci. "As a free thinker, with intellect and talents that are almost superhuman, he struggles to live within the confines of his own reality and time," according to Starz. "He begins to not only see the future, but invent it."
The eight-episode first season will premiere sometime in Spring 2013.
Here's the first look trailer:
Starpulse previously discussed the show's panel at New York Comic Con earlier this Fall.