Stars Tweet In Response To Cory Monteith's Tragic Death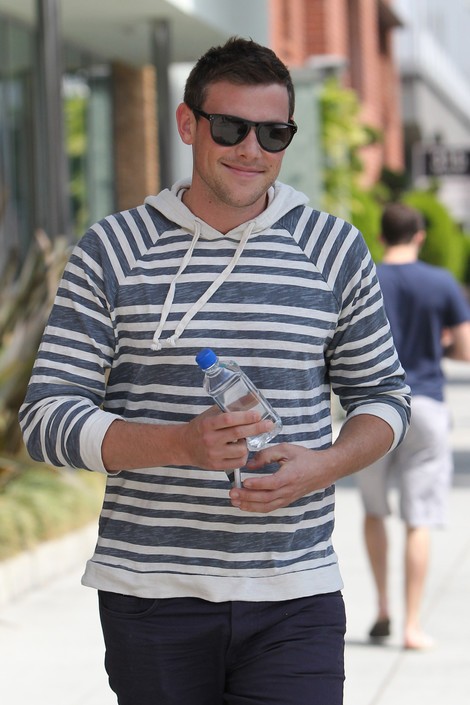 As the news spreads of the sudden and shocking death of Cory Monteith, stars continue to pay tribute by tweeting their prayers and sympathies for the fallen "Glee" star.

Monteith, who played Finn Hudson on the hit Fox show was found dead in his hotel room at the Fairmont Pacific Rim Hotel in Vancouver on Saturday afternoon. Police say there was no indication of foul play and that an autopsy will be performed to determine cause of death.

As stars wake up, they continue to tweet there reaction to the tragic news. Katy Perry, Rihanna, and even Glee's official twitter page have tweeted in response to the news. Here are just a few tweets in reaction.
Cory Monteith, may your spirit be at peace, and may you fly with the angels... Heartbreaking, my prayers are with all of his loved ones!

— Rihanna (@rihanna) July 14, 2013
He was a true joy to work with and we will all miss him tremendously. Our thoughts and prayers are with his family and loved ones.

— GLEE (@GLEEonFOX) July 14, 2013
this is devastating....my heart goes out to @CoryMonteith & his loved ones....& cast and crew of #Glee a tragic loss....#RipCoryMonteith

— Denise Richards (@DENISE_RICHARDS) July 14, 2013
Rest in peace Cory. My heart goes out to his family and loved ones. Our prayers are with you.

— Katy Perry (@katyperry) July 14, 2013
#RIPCoryMonteith... So unbelievably tragic. Please #prayforLea..

— demetria lovato (@ddlovato) July 14, 2013
Just heard about the death of Cory Monteith. So sad. Prayers 4 his family. Praying 4 Lea too! Words cant describe what they must be feeling

— Kim Kardashian (@KimKardashian) July 14, 2013
This is such sad news about @CoryMonteith - what an absolutely tragic loss of a very talented young man.

— zooey deschanel (@ZooeyDeschanel) July 14, 2013