Stars To Honor Michael Jackson With TV Tribute

Christina Aguilera, Marc Anthony, LL Cool J and Smokey Robinson have signed up for a star-studded TV tribute to honor the late Michael Jackson on the first anniversary of his death.

The King of Pop passed away on June 25th, 2009 after suffering a cardiac arrest at his Los Angeles home; just weeks before he was due to headline his comeback concerts in London. To mark a year since the King's of Pop's passing, a host of music stars will team up for a TV tribute on CBS News' The Early Show on Friday. Aguilera, Anthony and Robinson, as well as rapper LL Cool J and British singer James Morrison, will perform Jackson's Man in the Mirror live during an hour-long special dedicated to the late superstar, according to Us Weekly.

Aguilera admits she is honored to take part, saying, "Music wouldn't be what it is without someone like Michael Jackson. I remember going to my high school talent show singing The Way You Make Me Feel and being a huge fan of his album Bad. I know all my dancers wouldn't be behind me dancing if it weren't for that."

Anthony adds, "A Michael Jackson comes around literally once in a lifetime. They break the mold and I think there are people who just sacrifice their life, their personal life all for the arts. That's what Michael did; he sacrificed his life for the arts."

The tribute show will air on Friday.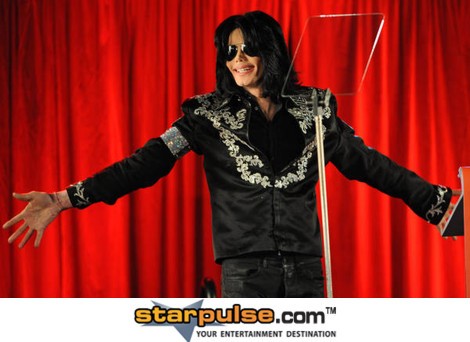 Click Here For More Michael Jackson Pictures