Stars Take To Twitter Following 'Horrific' Santa Monica Shooting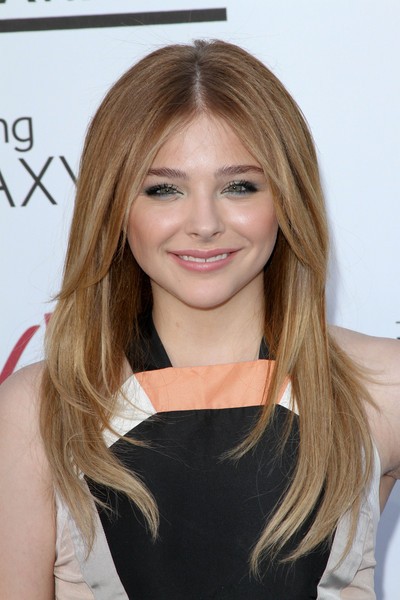 Following the shooting in Santa Monica, California yesterday, stars including Jada Pinkett-Smith, Chloe Moretz and Emily VanCamp have expressed their horror after four people were gunned down.

Police believe the killings began as a domestic violence incident after the gunman shot his father and brother at his home before hijacking a vehicle.

Cops chased the suspect as he raced towards Santa Monica College campus and during the journey, he opened fire on a city bus, a police car and other vehicles, as well as bystanders and pedestrians.

The gunman, wearing a bulletproof vest, entered the campus and took shelter in the library, where he was fatally shot by cops attending the scene.

Santa Monica police chief Jacqueline Seabrooks says: "He tried to evade officers by running on to the college campus. He went into the library, and shot a woman in the library, and attempted to shoot at other individuals who were able to find safety within the library. He was shot and killed at the scene."

Stars immediately took to Twitter.com to express their horror over the shooting and Moretz revealed that the incident could have hit close to home as her brother was due to sit an exam at the college.

She wrote, "What's happened today in santa Monica was horrific. My brother was supposed to be at Santa Monica College today and thankfully his teacher yesterday moved his exam up so they took it yesterday. this world needs to be fixed. Stop killing each other stop paying people to Kill. Make a change, shift the tides. Innocent people have no right to die."

Pinkett-Smith extended her prayers to those affected, adding, "Just landed in LA. Prayers to all those affected by the Santa Monica shooting," while VanCamp offered, "To those affected by the shootings in Santa Monica, my heart, prayers and thoughts are all with you."

Actor/TV presenter Mario Lopez tweeted, "Watching the news... God Bless the innocent people (and their families) killed today in Santa Monica by this crazy person", while British actor Jamie Bell added, "The events in Santa Monica today are sadly all too familiar. Stay safe everyone."