Stars Show Their Stripes: Selena Gomez And 16 Other Celebs Rocking Their Adidas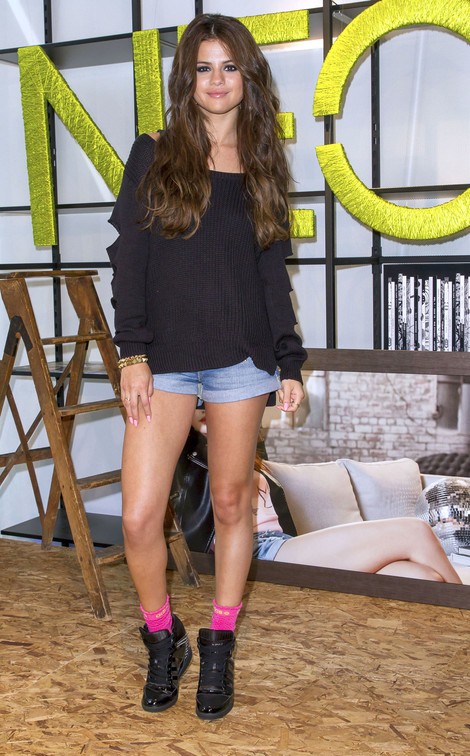 Selena Gomez recently debuted her new winter collection for sportswear brand Adidas' Neo line. The new line follows her first foray into designing, the 2013 fall collection, which debuted in July.

Selena in just shy of a year, the singer went from being just a spokesperson for the brand to actually designing product.

"For this round that's launching now, there's a bit of an edge," she told Teen Vogue about her collection back in July. "There are a lot of darker pieces with just a few a pops of color and some cute studding."

The singer began promoting her winter collection in early October, tweeting, "I've had such an amazing year with @adidasneolabel! I can't wait for what's next. See how it all came to life!"

But while Selena works directly with Adidas, she's not the only star we've spotted out and about wearing the brand's signature three stripes.

Check out a few more pics of Selena wearing her stripes below, followed by a slew of celebs showing off their stripes...