Stars Send Well Wishes To Barbara Walters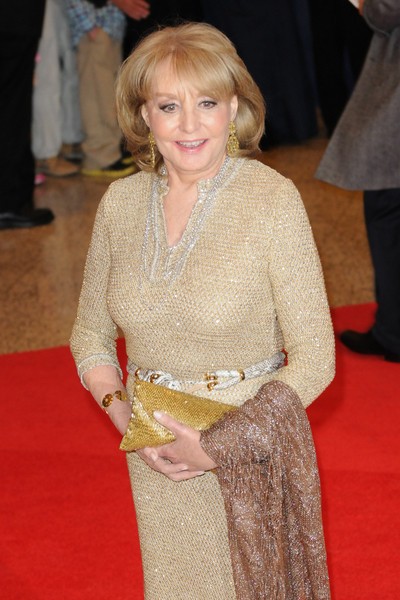 Viola Davis and David Arquette are among the stars who have sent their well wishes to Barbara Walters after the veteran broadcaster was hospitalized in Washington, D.C. following a fall on Saturday.

The 83 year old was at the British Ambassador's residence in the capital covering President Barack Obama's inauguration when she tripped and cut her forehead.

Her representative stated, "Out of an abundance of caution, she went to the hospital to have her cut tended to, have a full examination and remains there for observation. Barbara is alert (and telling everyone what to do), which we all take as a very positive sign."

Reports suggest Walters will be unable to continue reporting duties on Monday, when Obama is sworn in for a second term as president in front of hundreds of thousands on the National Mall - but The Help star Davis has reached out to the veteran broadcaster in a bid to boost her spirits.

Davis tells ET Online, "Ms. Walters, there will be more historic moments. Not to worry. But in the meantime, we are all so inspired by the standard that you set that we're going to try to put on the big girl pumps tomorrow and see how we pull it off."

Arquette added, "Get well Barbara, I feel bad about that", and actress Marlee Matlin declared on her Twitter.com page, "Get well BarbaraJWalters. Yes, it is a good sign that you're on the mend when you're telling people what to do. Good show!"