Stars Rave About Kate Middleton's Wedding Dress

Stylish celebrities were gushing about Catherine, Duchess of Cambridge's wedding gown at the Costume Institute Gala in New York on Monday night.

Stars like Sarah Jessica Parker, Fergie and Blake Lively were left stunned by the Sarah Burton-designed dress that wowed the world on Friday.

Parker said, "She far exceeded anything that anybody could have dreamed of. I thought it was perfect."

Black Eyed Peas star Fergie added, "I loved it. I thought it was classic... It was very Grace Kelly."

And Lively offered, "Her dress was incredible, and the maid of honor dress was just as stunning."

But actress Sofia Vergara insisted she'd seen the satin and lace gown before: "It was exactly the same dress that one of my aunts wore 35 years ago."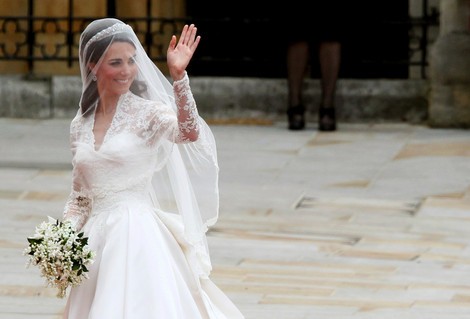 Click for more great Royal Wedding pictures: