Stars Put Their Baby Bumps On Display At The Golden Globe Awards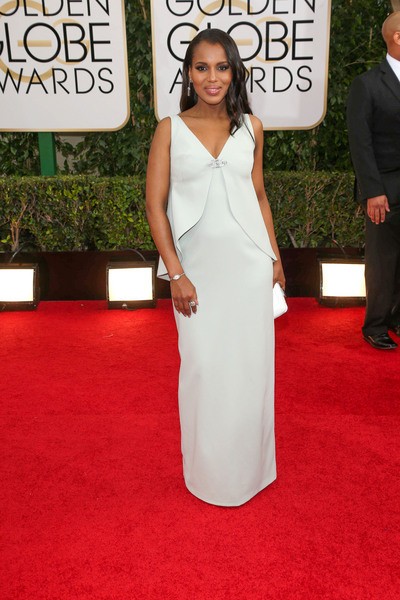 Kerry Washington, Drew Barrymore and Olivia Wilde's gowns were all about the baby bumps at Sunday night's Golden Globe Awards.
"Scandal" star Washington made her red carpet debut with her baby bump. She told reporters: "I have this beautiful Balenciaga gown that Alexander Wang designed for me, and I feel like he designed it more for this bump, which I'm really happy with."

Barrymore, pregnant with her second child, told Ryan Seacrest about her dress: "It's Monique Lhuillier, and she's making a pregant lady feel really good."

Wilde joked, "You know, I never had boobs before. It's a whole other thing to think about." She tweeted prior to the event: "Hoping one of the GG organizers is also 6 mos preggo and in charge of placing a porta-a-potty on stage. #fingerscrossed #legscrossed."
Check out more baby bumps on the following pages!