Stars Protest British Government's Art Cuts

Screen stars including Helen Mirren, Michael Sheen and Julie Walters have joined forces to protest against government cuts to arts funding in Britain.

Kenneth Branagh, Sheila Hancock, David Tennant and director Mike Leigh are also among the names who have signed a letter, published in U.K. newspaper The Observer, declaring arts and culture in Britain are facing "the biggest threat" in decades.

It comes after officials last year wound down the UK Film Council, which has funded movies including the Oscar-winning The King's Speech, as part of a range of cost-cutting measures.

The letter, organised by the actors' union Equity, states, "Before the last election the Government promised to usher in a 'golden age' for the arts. The reality couldn't be further from this.

"With the reductions announced in last year's comprehensive spending review, the withdrawal of huge amounts of local authority support, the abolition of the UK Film Council and the financial pressures faced by the Arts Councils and the BBC, we are currently facing the biggest threat to funding the arts and culture have experienced in decades.

"If we are serious about rebuilding our economy, culture cannot and should not be an easy target for cuts."

Harry Potter star Walters is also calling for government chiefs to protect local arts organisations and community theatre, adding: "That's where tomorrow's hit shows will come from and where the stars of the future learn the trade we have become world famous for. Cutting of funding at a local level deprives a community of its cultural focus and future audiences from a generation of talent."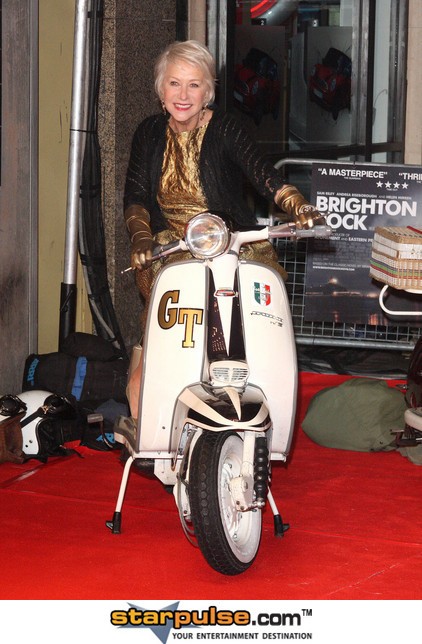 Click for more great Helen Mirren pictures: