Stars Pay Tribute To Michael Clarke Duncan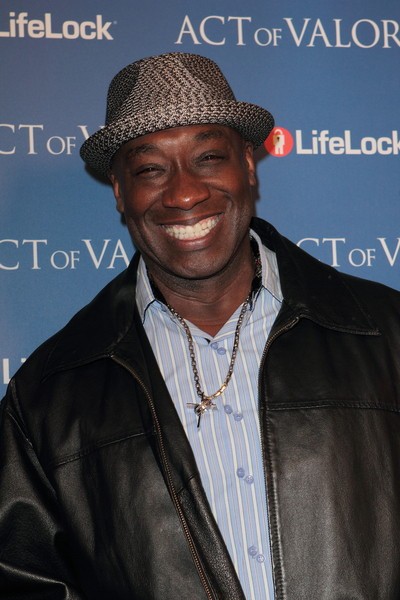 Tom Hanks and Gary Sinise have led tributes to the late Michael Clarke Duncan, who passed away Monday following complications from a heart attack he suffered in July.

The two actors, who starred alongside Duncan in The Green Mile, shared their memories of the larger-than-life Duncan on Monday.

"I am terribly saddened at the loss of Big Mike," Hanks said in an interview with Entertainment Tonight. "He was the treasure we all discovered on the set of 'The Green Mile.' He was magic. He was a big love of man and his passing leaves us stunned."

Sinise tweeted, "Had the pleasure of working on 2 things with Michael Clark Duncan. The Green Mile, & as guest star on CSI: NY. A real gentleman. R.I P my friend."

And Frank Darabont, who directed The Green Mile, said in a statement, "I'm devastated at the loss of Michael Clarke Duncan, one of the finest people I've ever had the privilege to work with or know. Michael was the gentlest of souls – an exemplar of decency, integrity, and kindness. The sadness I feel is inexpressible.

"Our experience making The Green Mile together was immersive and incredible, a once-in-a-lifetime journey," he continues. "What sticks most in my mind was his devotion to his craft and the strides he made as an artist during that time, which was beyond inspiring to those of us who took the journey with him. Never has an actor more richly deserved the recognition of an Academy Award nomination than Michael did for his performance as John Coffey.

"Michael has left us far, far too soon. We lost a great man and a great spirit today. My thoughts and condolences go out to his fiancee, Omarosa, and to his family."

Actress Olivia Munn, who worked with the actor on Broken Lizard's The Slammin' Salmon, writes, "Michael Clarke Duncan always had a smile on his face & a big bear hug ready for you. My thoughts & prayers are with his family&friends. RIP"

TV hosts Holly Robinson Peete and Steve Harvey also shared their condolences on the loss of their friend.

"RIP Michael Clarke Duncan Heaven has an amazing new angel," Peete tweeted. "I will miss your smile most."

"I will miss my friend, Michael Clarke Duncan. What an incredible soldier in God's Plan," writes Harvey.

And comedienne Niecy Nash knows she'll see the star again.

"Rip Michael Clarke Duncan. We shared sum great times! C u on the other side friend..." she writes; adding a note to Duncan's fiancee, "@OMAROSA praying 4 u & the fam."

Donald Faison, Timbaland, Bobby Brown, Mia Farrow, Christian Slater, Gabrielle Union, and Russell Simmons all shared their memories of the star; along with Jordin Sparks, who thanked Duncan for his inspiration.

"RIP Michael Clarke Duncan," she writes. "Thank you for being so kind to me & for sharing your talent with the world. You will be truly missed."