Stars Pay Tribute To Country Legend George Jones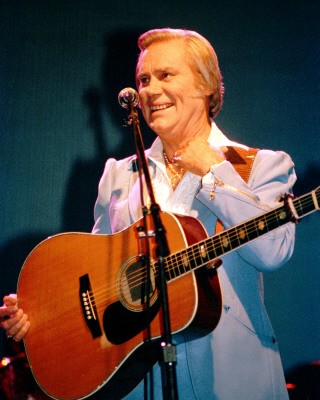 Blake Shelton, LeAnn Rimes and Tim McGraw are among the numerous stars paying their respects to late country music legend George Jones, who passed away in Nashville, Tenn., on Friday.

Dubbed 'The Possum' by his contemporaries, Jones was one of country music's biggest stars, charting nearly 150 singles, beginning with "White Lightning" in 1959.

"Really REALLY bad news. We've lost a country music legend. And I've lost a hero and a friend. Goodbye George Jones..." Shelton wrote on his twitter page Friday. The Voice star covered Jones's "Ol' Red" in 2009.

"Gone... George Jones... man he was country music", wrote McGraw; while wife Faith Hill added, "We lost one of the best voices God created this morning. Our hearts are saddened to hear that George Jones has passed away."

LeAnn Rimes referenced the singer's biggest hit, "He Stopped Loving You Today," in her tribute.

"So sad we lost 'the possum' today. R.I.P George Jones and know we didn't stop loving you today," she wrote. "You will live on forever in our hearts."

Australian country singer Keith Urban writes, "If I'm blessed enough to make it there, I look forward to you giving me the grand tour. Rest in peace George Jones!!!!!"

Sheryl Crow, Trace Adkins, Chely Wright and Martina McBride, who wrote, "His voice and music will be with us forever," also added their sympathies.

"Every serious country artist in the past 30 years has some #georgejones dna in their blood and music," wrote John Rich. "My God. We've lost our Elvis."