Stars Of The Dance World Come Together To Support collidEdance's Latest Production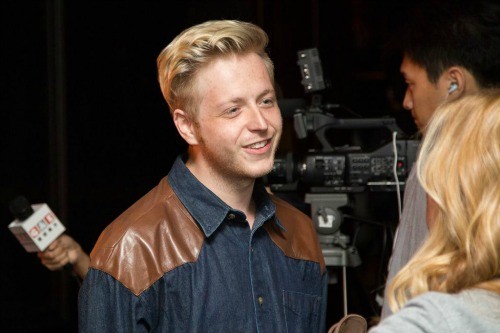 For dance fans, this time of year brings a transition from the end of the spring season of Dancing With the Stars to the start of the summer series, So You Think You Can Dance. In Los Angeles last week, several SYTYCD familiar faces were on the red carpet to support collidEdance's new production, runaway!

The show was an all-male dance theatre production created by 2013 Capezio A.C.E winner, Erica Sobol. Starring in the production was Season 6 and 7 SYTYCD fan favorite, Teddy Tedholm.  He talked to Starpulse about working with Sobol and how unique it was to have a all-male cast.

"She took advantage of the fact that she has so many great guy dancers around her right now, it's a great thing to explore," he said.
As for his involvement with the FOX show, Tedholm is amazed that he still gets recoginized. He said, "It still gets brought up a lot to me. It's weird and cool that it's lasted for so long. I was never in the Top 20, but it's nice."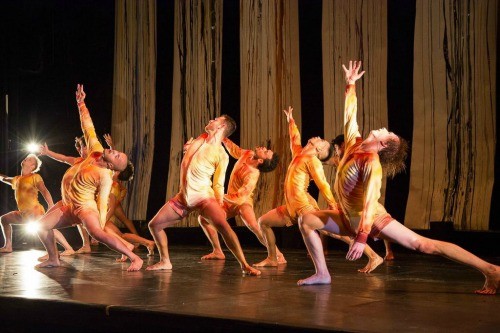 For Sobol, choosing an all-male cast was a unique experience. She said, "What I think is often underexposed about men is their tenderness and kindness and how they can take care of each other. We really explored their vulnerability."

Also walking the red carpet was SYTYCD choreographer Christopher Scott who was fresh off the DWTS set after creating a Macy's Stars of Dance piece with Derek Hough. He shared the complexity of creating movement for the camera, "I wonder if Gene Kelly had these same problems back in the day putting up these pieces because you had to worry the audience [in the studio] and the viewer at home."

Starpulse also chatted with Sohey Sugihara, former Season 2 contestant on America's Best Dance Crew with the group Fanny Pak. He is now working in Las Vegas with Britney Spears on her show.

He revealed, "This show is actually the toughest show I've ever done. We work really hard. Even from the rehearsal process…but the show is incredible and she's doing great. She's the funniest person I've ever met."

For more information on collidEdance and upcoming performances, visit their website.