Stars Of 'Scott Pilgrim Vs. The World' Go Pantsless For GQ (Video)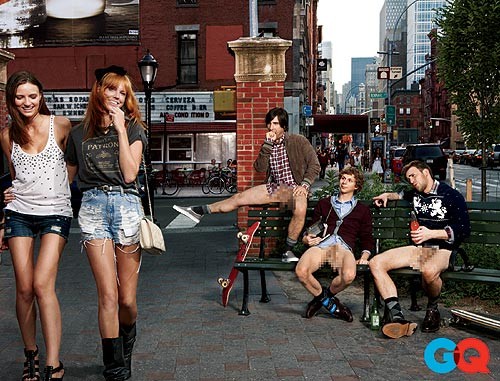 Come summer, even your easy-fit workweek chinos can seem heavy, stiff, and constricting. Maybe that's why New York's most discerning dressers have moved on from casual Fridays. Here, the stars of "Scott Pilgrim vs. the World" (Michael Cera, Jason Schwartzman, and Chris Evans) show us how to beat the heat while letting it all hang out, in the August issue of GQ.

"Scott Pilgrim vs. the World" is yet another Hollywood comic book adaptation, where the title character (Cera) meets the girl of his dreams (Mary Elizabeth Winstead) and must defeat her seven evil ex-boyfriends to win her heart.

The film also stars "Twilight's" Anna Kendrick and "Superman Returns" star Brandon Routh.

Visit GQ.com for more pics!
Click for more great Michael Cera pictures: