Stars Of NBC's 'Smash' Honor Marilyn Monroe On Anniversary Of Her Death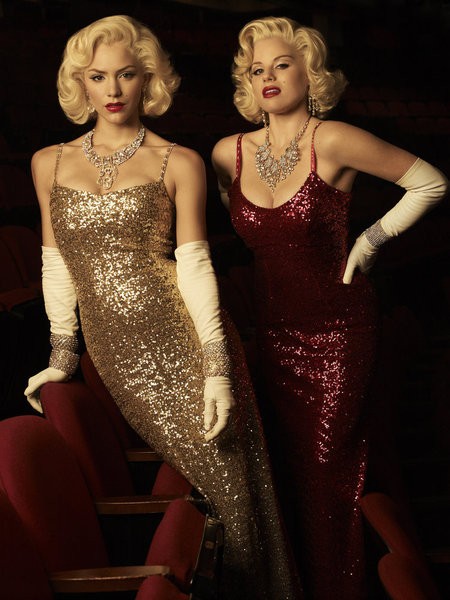 On Sunday, the cast of "Smash" honored the 50th anniversary of the death of big screen icon Marilyn Monroe, who died of an overdose on Aug. 5, 2012.
The NBC television series centers on a fictional musical about the life of the "Gentleman Prefer Blondes" actress.
The cast, including Debra Messing, Megan Hilty and Christian Borle, took a break from filming on the New York City set and posed for photos, holding up a handmade sign that read, "Remembering Marilyn."
Messing also shared a Monroe quote on Twitter: "A career is wonderful thing, but you can't snuggle up to it on a cold night."
Hilty re-tweeted the post: "Can we get Rip Marilyn Monroe trending worldwide? R.I.P to this beautiful icon of the 20th century! Never forgotten!"
"American Idol" star Jennifer Hudson is making a guest appearance on the second season of the show, which begins in September. She will star alongside fellow "Idol" star Katherine McPhee.