Stars Express Grief On Twitter Over Funk Pioneer Chuck Brown's Passing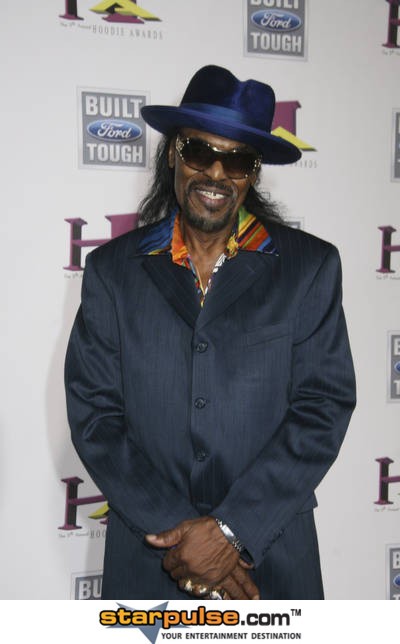 Funk pioneer Chuck Brown, 75, died yesterday after a long battle with pneumonia. The singer, nicknamed the Godfather of Go-Go, died at Johns Hopkins Hospital in Baltimore, MD, where he had been receiving treatment for the last month.
 
Brown helped define the go-go genre by fusing funk, soul and Latin sounds. His hit "Bustin' Loose," with his group the Soul Searchers, spent several weeks at the top of the R&B charts in 1979 and was later sampled in rapper Nelly's Grammy-winning track "Hot in Herre."
A documentary on the Washington, D.C., go-go scene appeared in 2002 and prominently featured Brown and his music.
 
Many stars have expressed their grief on Twitter. Rapper Common wrote, "May God bless the soul of The God Father of GoGo Chuck Brown!"
Good Charlotte rocker Benji Madden said, "R.I.P. Chuck Brown. Thanx 4 the soundtrack of my youth."
Pharrell Williams posted, "I'm sick that we lost Chuck Brown. So honored that I got a chance to meet him. RIP to the Godfather of Go-Go."
 
Actress Holly Robinson Peete adds, "RIP to the Godfather of DC GO GO Chuck Brown."
Mary J. Blige re-tweeted the message, "DC just lost a legend 2day. GodFather of GoGo Chuck Brown has passed."

Taraji P. Henson said, "RIP to the God Father of Go-Go Chuck Brown!!!! Lord have Mercy!"