'Stars Earn Stripes' Co-Stars Pay Tribute To Navy Seal Chris Kyle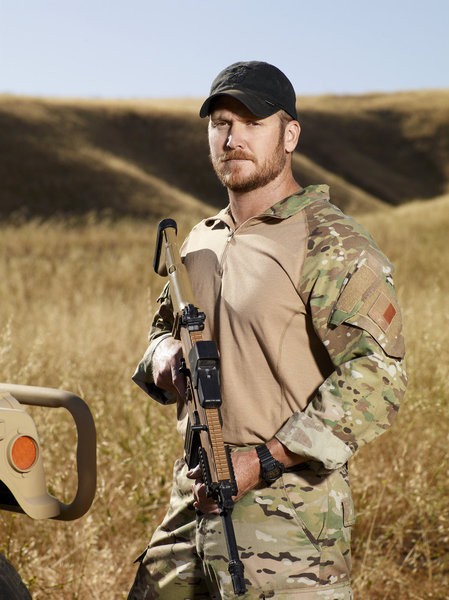 Dean Cain has paid tribute to his former Stars Earn Stripes mentor, retired Navy Seal Chris Kyle, following his sudden death on Saturday.

The marksman was shot dead at a gun range in Glen Rose, Texas. A former Marine, Eddie Ray Routh, has been charged with his murder.

Now Cain, who was paired with Kyle on the 2012 reality series, which showed members of the Armed Forces training celebrities to compete in various challenges for charity, has spoken out in the wake of the tragedy.

In a post on Twitter.com, the Lois & Clark: The New Adventures of Superman star writes, "2013 started out fantastic...Now it's a heartbreak. Sad Day."

Pop singer Nick Lachey, who also appeared on the program, added, "Devastated to hear of the murder of chris kyle. i was honored to have spent time with him.....a TRUE American hero. senseless. RIP CHRIS," and fellow participant actor Terry Crews tweeted, "Can't believe the news about my good friend Chris Kyle, the best sniper in the U.S. military. God bless his soul."

Meanwhile, former presidential hopeful Sarah Palin, whose husband Todd was also a contestant on the show, has released a statement on her Facebook.com page paying tribute to Kyle.

In a post, she writes, "Our thoughts and prayers go out to the family and many friends of former Navy SEAL Chris Kyle tonight. Todd and I first met Chris in Pella, Iowa, when he helped out with security for the premiere of thefilm The Undefeated. And later we became friends with Chris when he was on Stars Earn Stripes with Todd."
"Chris was a wonderful man, a good friend, and a true American hero who loved our country and served honorably. He was loved and admired by so many, and he will never be forgotten."