Stars Commemorate 10th Anniversary Of 9/11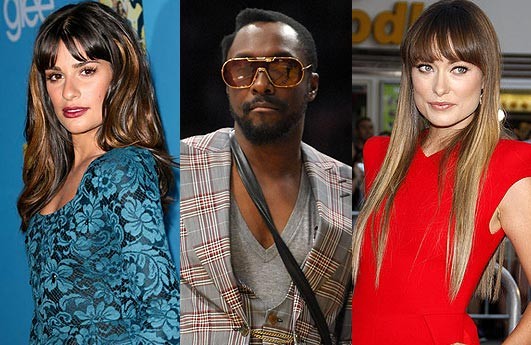 Stars from across the world of showbusiness have remembered the victims of 9/11 on the 10th anniversary of the atrocity.

Nearly 3,000 people were killed in the worst terrorist attack in America's history after two hijacked airplanes crashed into the Twin Towers at New York's World Trade Center on September 11, 2001. A third slammed into the Pentagon in Virginia and a fourth crash landed in Pennsylvania.

Now a whole host of famous faces have taken to their Twitter.com blogs to pay tribute to the spirit of the American people.

Glee star Lea Michele, who was born in the Bronx, New York, writes, "To all the families and people of New York affected by the tragedies of September 11th my thoughts and prayers go out to you. NYC is one of the most strong & beautiful places in the world. I feel so blessed & proud today to have been born and raised in this city."

Singer Josh Groban adds, "I can't believe it has been 10 years. Stay safe and sound today, NYC. Neverforget", and Rob Lowe tweets, "Today, I remember. Today, I promise I will never forget. Never."

Good Charlotte rocker Benji Madden writes, "Sending a prayer and good thoughts out to everyone who lost their lives or a loved one on 9/11 10 years ago. Respect. God bless."

Actress Eliza Dushku states, "Ne'er forget those we lost, the heroes & prayers to the survivors/families. Love to all," while Olivia Wilde writes, "10 years ago today, our shocked world marched together for Peace. let's not forget that spirit. my heart goes out to all who have suffered."

Black Eyed Peas rapper will.i.am told fans, "I am sending love to the world so no hate, fear, pain, or distortion happens... remembering911," and Mena Suvari writes, "Thoughts & prayers to all of those that lost their lives & the families they left behind. You are never forgotten-only remembered and honored."