Starpulse's 'Top 10 Christmas Movies Of All Time'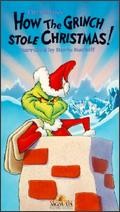 I'm sitting with my family at the Thanksgiving table. At the focus is the bird carcass, a bulging centerpiece surrounded by newly stuffed bodies. The cranberry jello, still quivering in the shape of the can, is the only untouched side dish. There is a settling quiet as the full-stomached groans subside and give way to satisfied smiles, until finally somebody strikes up a conversation. Like the feeding frenzy that preceded it, it starts out slow and steadily grows more frantic.
"Oh you can't put that on there!"
"Says who? You... oh yeah.. Mr. Expert."
"I like
Love Actually
."
"'LOVE ACTUALLY?' Noooo, there's no way you count that."
"You can so."
"Yeah, it's a Christmas movie, just like
Home Alone 2
."
"Oh come on, just because it takes place at Christmas doesn't mean it's a Christmas movie. Maybe
Home Alone
one but not two."
"How about
Frosty the Snowman
?"
A unanimous no.
"But I like Frosty."
"That's a song not a movie."
"What about
Rudolf
?"
"Rudolf is clay-mation, it doesn't count."
There was only one clear-cut way to settle it all. Everyone would have to make their own "Top Ten Christmas Movies Of All Time" list, read it off, and defend it. Factored into the argument is whether a Christmas movie has to have a Christmas plot or just take place in late December? Is there any difference between a half-hour made-for-TV cartoon or a fully produced live-action film? Just because it was filmed 50 years ago, does that make it better? Who plays the greatest Scrooge of all time?
The best part of these types of lists? They're all right! For every person it might be different. So here's my list, and I'll swear on my place on the nice list that I'm 100 percent correct, defending them to the death. There are some classics, both well known and overlooked, and even a few newer faces. Disagree? By all means, submit your own list and prove me wrong. 'Tis the season for sharing, so let me hear it. Make your own list and check it twice because Santa's films are coming to town.
The Top Ten Christmas Movies of all Time
Number 10
Dr. Seuss' How the Grinch Stole Christmas!
(1966)
Hidden Star:
Boris Karlof
as the voice of The Grinch
"Trim up the tree with Christmas stuff, like bingle balls, and whofoo fluff," and while you're at it, you can pop in this 30 minute made-for-TV classic. Though the lyrics have more made-up words and sayings then a
Snoop Dogg
song, it's the kookiness of it all that captures the unbridled spirit of the holiday season. It's what makes Dr. Seuss's works such classics to begin with. Plus, it boasts one of the greatest Christmas creations of all time in the baritone, "You're a mean one, Mr. Grinch."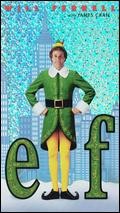 Number 9
Elf
(2003)
Hidden Star:
Bob Newhart
as Papa Elf
The only reason why it isn't up higher in the list is that it has yet to withstand the test of time.
Will Ferrell's
"Elf" has all the makings of an instant classic. Poking fun at much of the Christmas movie world, Buddy the Elf manages to elicit a Santa-sized belly laugh again and again, while still maintaining a sweet storyline full of holiday magic. It may just be Ferrell's best work to date, and it is one you'll enjoy popping in and watching again and again, year after year - the true makings of a Christmas hit. Besides, is there anything funnier than a large man in tights getting hit by a New York City taxi?
Number 8
White Christmas
(1954)
Hidden Star:
Rosmary Clooney
(
George Clooney's
Aunt) as Betty Haynes
Bing Crosby
may have the sweetest sounding voice of all time. Smooth and cool as the other side of the pillow, it is well partnered with the timely sharp sound of
Danny Kaye
and supported by Clooney's sensual vibrato to create some of the greatest holiday classics of all time. It's all wrapped up in a story about a post-war America that was full of new beginnings, show business, and of course, snow! Appreciate this classic on two levels: 1) for its ridiculous conceits - How can you hail a cab on the back alley of a pier? I didn't think WWII soldiers could sing like that! Why does Vera Ellen only wear turtlenecks? and 2) for its toe-tapping numbers about the season. Let it remind you of a peaceful time when a guy could get anything he needed if only he could carry a tune.
Number 7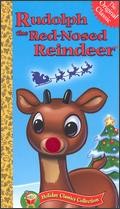 Rudolf The Red Nosed Reindeer
(1964)
Hidden Star:
Burl Ives
as the Narrator/Snowman
Ok, so it's not the greatest movie ever made, but it's claymation! Plus, consider the remarkable characters. Of course there's Rudolf and Ives' plaid clad snowman (who looks remarkably like Col. Sanders), but there's also an Elf who wants to be a dentist, Yukon Cornelius (the old prospector that licks everything), Gad Zukes (which has to be the greatest name for an abominable snowman there ever was), a Charlie in the box, and a skinny Santa! And though it may not have invented the TV commercial cliffhanger, it just might have perfected it: Oh no, Yukon and Gad Zukes just went tumbling off that cliff! Cue dramatic music and shocked looking clay reindeer who cannot help but light his nose even at this inappropriate time! Classic. Absolute classic.
Number 6
A Walt Disney Christmas
(1982)
Hidden Star: Donald Duck in "Snowball Fight"
It includes some real Disney classics despite its recent release date, including a skating party with the whole gang. There are two cute cartoons depicting Santa and his elves' busy night, but mostly Santa ends up messing around. It is exactly as a child would want it. Of course, there's a crowd pleasing short where the chipmunks destroy Mickey's tree much to the ire of Pluto. And then, best of all, there is a full on snowball fight between Donald and his nephews that ends in total war. Need I say more?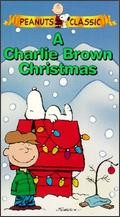 Number 5
A Charlie Brown Christmas
(1965)
Hidden Star: The Block Head Himself and an aluminum tree, good grief
When good ole chuck undertakes the direction of the Christmas play, he can't get anything right. This peanuts classic includes some sweet looped dancing, some snoopy shenanigans, and of course, the meaning of Christmas. "Lights please…"
Number 4
A Muppet Christmas Carol
(1992)
Hidden Star: Rizzo the Rat as Himself
Ok, I'm going to lay it all out on the table because there are a lot of choices when it comes to who's got the best depiction of this Dickens classic. "Muppet Christmas Carol" trumps the competition. Despite the energized and fun atmosphere the Muppets bring to this classical work, it all boils down to one fact.
Michael Caine
is flat out the best Ebenezer Scrooge of all time. He's got his cold mannerisms as down pat as he does his heartfelt transformation, and everything in-between, and he does it all with a supporting cast that have hands up their bums. In all seriousness, however, Gonzo as the great Charles Dickens provides a refreshing narration that respects the classic while taking liberties with the original storyline. Meanwhile, Rizzo is hysterical as Gonzo's sidekick, Kermit is the perfect Cratchet, Fozzy is a brilliant Fezzywig, and Piggy and the rest of the gang are lively and surprisingly touching in support. In every frame is the effort of Brian Henson, who clearly helped orchestrate a group paying tribute to the memory of Jim, the departed father of not only the director but of each and every Muppet left behind. They do him proud.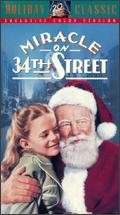 Number 3
Miracle on 34th Street
(1947)
Hidden Star:
Edmund Gwenn
as Kris Kringle
What more can you want besides definitive proof that Santa Clause exists? How about three Oscar wins and a nomination for best picture? Not enough? Just add some unexpected sass and laughs and you have a comedy that's still funny 60 years later and a performance out of Gwenn that will have you saying "I do believe."
Number 2
It's A Wonderful Life
(1946)
Hidden Star:
Donna Reed
as Mary Hatch Baily
This is a film that needs no awards, although it was nominated for many. Number one on most lists, it's the runner-up here in what is really a dead tie (pick your poison: sentiment or holiday fun). There may be no movie in the history of America - let alone Christmas - that holds more iconic imagery than "It's A Wonderful Life." If
Jimmy Stewart
doesn't move you running through the streets screaming Merry Christmas to the "Old building and loan;" if you don't laugh when the high school dancers end up all wet in the pool; if you don't fall in love with Mary Hatch; if your heart doesn't break for George Baily over and over again; and if you don't well up when Clarence gets his wings then you have some living to go out and do. Bottom line: When this movie is over, then you'll know what Christmas is all about.

Number 1
A Christmas Story
(1982)
Hidden Star:
Darren McGavin
as The Old Man/Mr. Parker
The number-one Christmas movie of all time is "A Christmas Story" because of its ability to capture life at its most awkward, most painfully hysterical, and most trying moments. It tells the tale of an age of radio, a simpler America, and a Christmas that seems all too familiar to our own. It is the plight of a boy who wants a toy he just cannot have for Christmas. But it is not just Ralphie's pursuit of a Red Rider Rifle, it is his old man's prize (or his illuminated sex in the window), his brother's snow suit akin to "getting ready for deep sea diving," his mother's inability to have a warm meal for herself, the Lone Ranger, tongues stuck to fire poles, double dog dares, beating up a bully, "oh fudge" and a mouthful of soap, a heartless Santa, a deranged Easter Bunny, and a Christmas dinner at a Chinese restaurant. There is no other movie that captures the Christmas season for what it really is - hard, tiring, loving, and absurdly wonderful. Go shoot your eye out.
What's on your top 10 Christmas film list?
Story by
James Fagan
Starpulse contributing writer