Starpulse's Favorite Motion Picture Soundtracks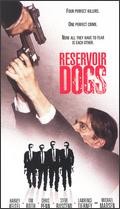 The Tarantino Flicks
Jackie Brown
,
Reservoir Dogs
,
Pulp Fiction
When
Quentin Tarantino
, alongside
Robert Rodriguez
, was promoting
Grindhouse
, he explained that he always finds the beat of his movies by going through an impressive vinyl collection. He writes his scripts with the soundtrack in mind and even uses specific songs in his scripts for specific areas of a film. Maybe this is why his movies always have some pretty groovy tunes. Can you honestly listen to "Stuck in the Middle with You" the same way after
Reservoir Dogs
?
Two of the best songs that accompany an opening title sequence are from "Pulp Fiction" ("MISIRLOU" performed by
Dick Dale
& His Del-Tones) and "Jackie Brown" ("Across 110th Street" performed by
Bobby Womack
). It's a golden moment when a song and scene are so perfectly matched, they seem married to one another.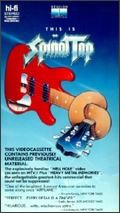 Comedy
This Is Spinal Tap
Have I ever met someone that didn't enjoy this movie? I can relax and say very confidently, "No." I have never laughed harder or enjoyed a mockumentary, excuse me, "rockumentary" so much. It's a truly hilarious account of a band, and the superb soundtrack is a pleasurable bonus. The tag line does a pretty good job of summing it up: "Does for rock and roll what '
The Sound of Music
' did for hills."
Indie
24 Hour Party People
,
Party Monster
These two are films are for true music lovers. Both are based on true stories and take us through the births of musical movements. "24 Hour Party People" shows us the development of
Joy Division
and the
Happy Mondays
(farewell Mr. Manchester). One word: Icarus. And if you don't know what I mean, you should read more. Told through improvisation and visuals straight from late 70's Manchester, we see legends in their infancy.
"Money, success, fame, glamour; for we are living in the age of the thing." It's excess at its very best. "Party Monster" recaps the birth of the New York Club Kids (and here also begins my crush on
Seth Green
). The soundtrack is successful in heightening the rise and fall of Michael Alig, and hoe James St. James lived to tell the story.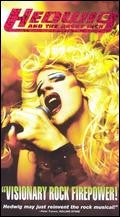 Musical
Hedwig and the Angry Inch
,
Tommy
,
The Rocky Horror Picture Show
All three films listed above are considered cult classics. It often seems that a low-budget film with a rock soundtrack gets put in that genre. I like to say that they are examples of giving the outcast a voice.
"Tommy" is a harder one to find. But it's definitely a product of its time (You've got
Roger Daltrey
,
Ann-Margaret
,
Jack Nicholson
, and
Tina Turner
as part of the cast. It's a true 70's rock musical).
"Hedwig" and "Rocky" have become more and more popular over the years. I had the pleasure of seeing both "Hedwig" and "Rocky Horror Live." These are true cult experiences. "Hedwig" played at the Roxy for a limited engagement. It was definitely part narrative, part rock concert. There are many "Hedwigs" that play across the country; however,
John Cameron Mitchell
is the true Hedwig.
If you haven't been down to the Nuart on Santa Monica Blvd in L.A., they play "Rocky Horror" every Saturday night at midnight. Watch the movie and enjoy
Tim Curry
as the Sweet Transvestite, Transsexual as he is meant be seen.
Animated
The Nightmare before Christmas
I sung all the songs when this stop-motion masterpiece first introduced us to Jack, The Pumpkin King. I was eight. Last year, I saw it revitalized on the big screen once more in 3-D. The songs were still as fresh and catchy as they were back in 1993. And I still knew all the words.
Danny Elfman, what would we do without you? His music has an enchanting, almost magical sense to it. Every song in "The Nightmare Before Christmas" is a good song, heightening story points where necessary and bringing us closer to the characters. "Sally's Lament" is one of my favorites. Check out the
Fiona Apple
version on the special edition soundtrack release.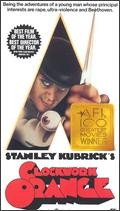 Classical
Amadeus
,
A Clockwork Orange
While they are two very different films by two very different directors, both have many similarities in terms of their brilliant soundtracks.
"Amadeus" and "A Clockwork Orange" utilize the soundtrack as being a third character. In "Amadeus," Mozart's music is not merely a backdrop to the period. Milos Foreman is more clever than that. Salieri's obsession and hatred of Mozart is told through Mozart's own compositions, giving the viewer insight into the mind of an overlooked and "mediocre" talent. "A Clockwork Orange," also featuring classical music, has a soundtrack that heightens the deviousness of our main character in the beginning and his "rehabilitation" toward the end. "I'm singing in the rain, just singing in the rain..."
Story by Destiny Lopez
Starpulse.com contributing writer