Starpulse's Christmas Music Guide

Okay, as of today the holiday season is officially upon us. Traditionally known as 'Black Friday' to shoppers across the U.S., the day after Thanksgiving marks the biggest shopping day of the year in the country. There will be sales galore and alarm clocks will be ringing in the wee hours of the night to get the masses ready to hit their local Wal-Mart, Best Buy, Toys R Us, Target, etc., to hunt for those earlybird specials-- rewards for those who line up early to catch those 5-9am one-time-only superdeals while the rest of us are having breakfast.
As the hustle and bustle of the season gets off to its start, the ambient music systems in all the stores will be playing those familiar songs that never get old-- Christmas Carols. You know most of them by heart and you welcome them each year for a month or so to fill your heart with joy.
This year, Starpulse brings you our first annual Christmas Music Guide to help get you reacquainted with those festive holiday songs old and new. From the classics to the newest artists paying their homage to Jolly 'ol Saint Nick, here's the rundown on some Christmas CDs that should be in your collection and dusted off each 'Black Friday.'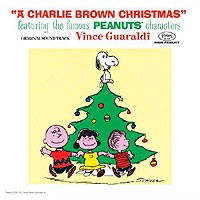 'A Charlie Brown Christmas'
The Vince Guaraldi Trio
For anyone who grew up during the '60s, the music from the beloved animated TV special
A Charlie Brown Christmas
resonates with deep sentimental meaning. That swinging soundtrack by the Vince Guaraldi Trio is as much a part of our musical upbringing as the early
Beatles
,
Stones
and
Dylan
albums and has continued to register with successive generations in rebroadcasts every year since its 1965 premiere. Memorable melodies like the cheerful "Linus And Lucy," the whimsically swinging "Skating," the bittersweet "Christmastime Is Here" and the groovy boogaloo "Christmas is Coming" have become ingrained in our collective consciousness.
Like those Beatles, Stones and Dylan records, Guaraldi's jazzy score has endured. Now, 41 years after its initial airing and 30 years after the pianist-composer himself passed away from a heart attack in 1976 at age 47, Fantasy is releasing a new Expanded Edition of this holiday favorite. Remixed in stereo using 24-bit remastering from the original tapes and featuring the original cover art reinstated with the approval of United Media and the Estate of Charles Schultz,
A Charlie Brown Christmas
includes four previously unissued bonus tracks by the Vince Guaraldi Trio (featuring Fred Marshall on bass and Jerry Granelli on drums).
-
Christmas Is Coming
-
The Christmas Song
-
What Child Is This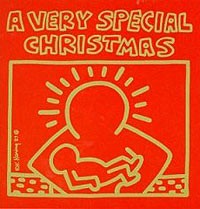 'A Very Special Christmas'
Various Artists
Late pop artist Keith Haring did the instantly recognizable cover art for this benefit CD, proceeds from which go to Special Olympics, and the mix of artists performing is second to none.
From U2's fantastic take on Darlene Love's classic "Christmas (Baby Please Come Home) to Madonna hamming it up on "Santa Baby," kickin' it in Queens with Run-D.M.C.'s "Christmas In Hollis," or the haunting "The Coventry Carol" by Alison Moyet, this is one Christmas CD that's a must for every collection.
More 'Very Special' collections followed, but the others paled in comparison to this one.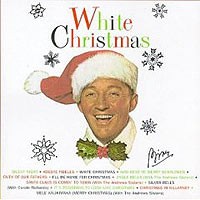 'White Christmas'
Bing Crosby
One of the greatest Christmas albums ever, with
Bing
's extraordinary rendition of "White Christmas," it's hard to imagine our collection without this timeless classic.
Celebrate Christmas in Hawaii with "Mele Kalikimaka (Merry Christmas)" and on the Emerald Isle with "Christmas In Killarney"-- two songs that make the merry merrier; and then come back down to earth with Bing's beautiful renditions of "Adeste Fideles" and "Silent Night."
Play this one on Christmas Eve, by the fire... with the tree lit... the lights dim... and a glass of eggnog.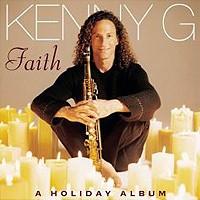 'Faith: A Holiday Album'
Kenny G
Perhaps the season's biggest 'guilty pleasure,'
Kenny G
's smooth jazz soprano sax sounds are the perfect compliment to a quiet, romantic holiday evening.
Part serious, part fun the disc has a great mix of tunes, capped off by "Auld Lang Syne: The Millennium Mix," in which Kenny's rendition of the first song of each new year is inlayed with the infamous historical sounds of the last century.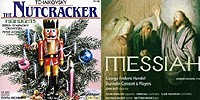 'The Nutcracker'
Pyotr Il'yich Tchaikovsky

'Messiah'
George Frideric Handel
Tchaikovsky
's musical accompaniment to the ballet based on the German children's story
The Nutcracker and the Mouse King
is perhaps some of the most magical of all holiday music. With help from
Walt Disney
's 1940 animated film
Fantasia
, one's imagination can run wild while listening to
The Dance of the Sugar Plum Fairy
and
Waltz of the Flowers
.
The Nutcracker
also contains some of the most recognizable melodies to the novice listener, as a lot of Tchaikovsky's masterpiece have been used in numerous television shows and commercials as well as films.
Handel
's
Messiah
, nearly the complet opposite on the classical spectrum from
The Nutcracker
, was originally writen as an Easter piece, but over the years evolved into a Christmas work.
A deeply religious composition,
Messiah
's thunderous
Halleluja Chorus
is apt to give one goosebumps when experiencing the piece done by a live chorus. (
Crank this one in the car!
)
No Christmas music colection is complete without Tchaikovsky's "Nutcracker" and Handel's "Messiah."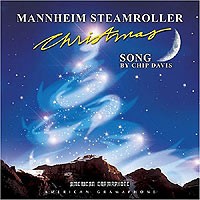 'Christmas Song'
Mannheim Steamroller
Steaming ahead... This CD, which features guest vocalists
Olivia Newton-John
and
Johnny Mathis
,
Mannheim Steamroller: Christmas Song
includes 12 holiday classics and new original compositions. The album, already at platinum status, is the first new
Mannheim Steamroller
Christmas studio release since the multi-platinum
Christmas Extraordinaire
in 2001.
Mannheim Steamroller is the #1-selling Christmas artist of all time and one of the top 50 best-selling artists of the last two decades, outselling such top artists as
Bruce Springsteen
,
Billy Joel
,
Sting
,
REM
,
Michael Jackson
and
Bon Jovi
. Composer and creator Chip Davis started Mannheim Steamroller more than 30 years ago with his Grammy Award-winning Fresh Aire series.
With more than 32 million albums sold, an annual Christmas tour that is consistently ranked as the best selling of any artist, a successful Mannheim Steamroller gourmet food line, and a new medical endeavor helping hospital patients recover quicker through audio technology (Ambience Medical), Chip Davis is one of the most successful entrepreneurs in the music industry.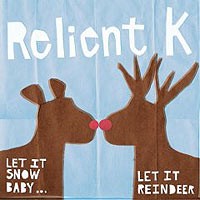 'Let It Snow, Baby... Let It Reindeer'
Relient K

Moving on to more modern holiday interpretations;
Relient K
released their first full-length holiday CD
Let it Snow, Baby…Let it Reindeer
on October 23, 2007. The holiday album features 10 Christmas classics and six original Yuletide songs.
From the glory of "
Handel
's Messiah" and "Angels We Have Heard On High" to the goofiness of 1950's novelty song "I'm Gettin' Nuttin' For Christmas" and "Santa Clause Is Thumbing To Town" (wherein Relient K imagines a Christmas full of catastrophes that reduce St. Nick to hitchhiking), Let It Snow, Baby…Let It Reindeer captures the many sides of the season. There's elation ("I Celebrate The Day") and depression ("I Hate Christmas Parties"), nods to "Boxing Day" and New Year's Eve ("Auld Lang Syne" – with a new ending) and lots of old-fashioned fun along the way ("Deck The Halls," "12 Days of Christmas," "Sleigh Ride," "We Wish You A Merry Christmas," to name a few).
Let it Snow…Let it Reindeer
is out now.
-
Have Yourself a Merry Little Christmas
-
Sleigh Ride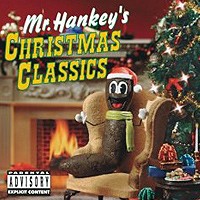 'Mr. Hankey's Christmas Classics'
Cast of 'South Park'
Make sure the kids aren't around when you're playing this one! Filled with profanity and not the holiday album for the easily offended, 'Mr. Hankey's Christmas Classics' contains all the hilarious hits from the
South Park
Christmas episodes of seasons' past.
Characters from the town of South Park, Colorado, each give their unique takes on Christmas classics, songs written specifically for the show, and there's even a few Hannukah songs; including the classic "Dreidel, Dreidel, Dreidel" sung by Kyle and his family-- the "token" Jewish family on the show. Also of note is "Merry $#@%ing Christmas," by schoolteacher Mr. Garrison (
Now Mrs. Garrison after a season 10 sex change
), a hilarious 'attempt' at explaining Christmastime to the denizens of other world religions.
And what would a 'South Park' Christmas CD be without a little irony, like Satan singing "Christmas Time In Hell" and Adolf Hitler's tearjerking "O Tannenbaum?"
It all started in the late '90s when 'South Park' creators
Trey Parker
and
Matt Stone
took a chance on a new character, Mr. Hankey-- a talking piece of excrement wearing a Santa hat-- that visits a little Jewish boy during the holiday season.
Again, this one's not for the faint of heart or to play when the kids are around, but it's a definite must-have!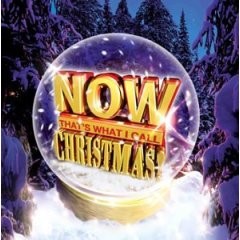 'Now That's What I Call Christmas!'
Various Artists
Another compilation disc, 'Now That's What I Call Christmas' is the first of a three volume (
so far
) series of Christmas classics both old and new. A two-disc set,
Now
's first disc contains the old, and the second the new; and the cream of the crop are all here.
Nat "King" Cole
starts things off with some roasting chestnuts in "The Christmas Song," and holiday standards from
Elvis
,
Dean Martin
,
Johnny Mathis
,
Burl Ives
and more follow, capped off by the spellbinding rendition of "Little Drummer Boy" by
Bing Crosby
and
David Bowie
.
Disc two kicks things off with
John Lennon
's "Happy Christmas (War Is Over)," more of an anti-war statement, yet still necessary to this collection; and
Bruce Springsteen
's classic version of "Santa Claus Is Coming To Town."
Diana Krall
and
Harry Connick Jr.
bring a little jazz to the collection; but more modern pop artists round out the disc, such as
Britney Spears
,
'N Sync
and
Boyz II Men
.
Disc two is good overall, but buy this for disc one.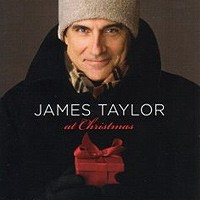 'At Christmas'
James Taylor
James Taylor
added a Christmas album to his repertoire just over a year ago, and the singer/songwriter's soothing vocals and acoustic guitar make this one of the nicer albums as he brings the quaint New England holiday charm to the jazzy sounds of this CD. Taylor covers a few of the standards, but most notable are his duet with
Natalie Cole
on "Baby, It's Cold Outside" and the gospel mainstay "Go Tell It On The Mountain."
Along with Cole, Taylor has brought in a few guests for the disc, including Trumpeter
Chris Botti
on "Winter Wonderland" and harmonica master
Toots Thielemans
on "The Christmas Song (Chestnuts Roasting On An Open Fire)."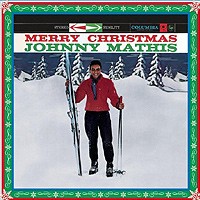 Also worth picking up and a-a-a-a-adding to your Christmas music colle-e-e-e-e-ection are
Johnny Mathis
' "Merry Christmas," a wonderful wonderful disc from start to finish. Highlights include his familiar versions of "Sleigh Ride" and "Winter Wonderland."
And we can't forget 'Ol Blue Eyes himself,
Frank Sinatra
, whose "A Jolly Christmas From Frank Sinatra" was just released in it's 50th Anniversary version. Frank's classic take on "Jingle Bells" is worth the price of this one alone; and his take on "Have Yourself A Merry Little Christmas" is the perfect song to play before heading to bed for the night on Christmas Eve.
The
Andy Williams
Christmas Album" is another holiday mainstay that should be added to every collection, from the instantly recognizable "It's The Most Wonderful Time Of The Year" (
probably made so by those recent Old Navy commercials
) to "Happy Holiday/The Holiday Season."
Sarah McLachlan
lends her beautiful voice to
Joni Mitchell
's "River" and John Lennon's "Happy Xmas (War Is Over)" on
Wintersong
, the singer/songwriter's first Christmas CD.
And last, but not least, you gotta have "Christmas With The Chipmunks." The high-pitched voices of those pesky critters on traditional favorites like "Over The River And Through The Woods," "Frosty The Snowman," and of course, "The Chipmunk Song (Christmas Don't Be Late)." It's an album the kids will love to play over and over.