Starpulse.com's Video Game Holiday Guide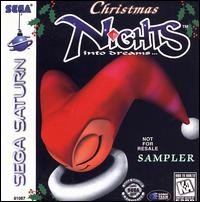 It is that time of year again. Retail outlets are scrounging for seasonal help, all the good movies are coming out, and gamers are watching that cliché fly buzz out of their wallet - even more so since this is a year with new consoles. It's the holiday season, the time when game publishers gear up to release the best titles of year to be scooped up and placed under a family's propped-up coniferous tree. If you're lost in the sea of video games or just wondering what to put on your list this year, here is the
Starpulse Video Games Holiday Guide 2006!
The Games:
Guitar Hero II
We might as well start with the biggest bang. Shipping with or without the guitar controller, Guitar Hero II aims to bring the ridiculously-fun game mechanics back to the
PlayStation 2
. A second controller will allow for guitar duels and co-op play. Parents can be assured that while all of the music is rock, there's no violence and it builds a small foundation to the hand-eye coordination required to play a real guitar.
Release Date: Guitar Hero II is currently set for a November 7 release on
PlayStation 2
.
ESRB Rating: "T" for Teen.
Cost: $80 with guitar controller, $50 without.
Buy it For: Rock fans, musicians, fans of
Amplitude
or
Frequency
, anyone who has touched the
first Guitar Hero
.
The Legend of Zelda: Twilight Princess
Finally! After being dated for last year, then this April, Twilight Princess finally comes to store shelves… kinda. The
GameCube
version has been pulled from many catalogs for pre-order as the maximum number has been reached. However, it remains to be seen if another batch has been set aside for store shelves on launch day. For those of you lucky enough to get a
Wii
, that version will be also in high demand but assumably easier to find. The development team behind Nintendo's flagship fantasy series has opted for a mature approach toward the storyline and characters for The Legend of Zelda: Twilight Princess. Players once again control the elfin Link as he fights to save Hyrule from a shadowy new threat, one that has cast a crippling darkness over the once-vibrant land and its surrounding areas. Link has a few new powers up his tunic's sleeve, however, as he can transform into a wolf with the help of a mysterious animal friend named Midna.
Release Date: Twilight Princess is due out on
Wii
launch day, November 19, for the
Wii
and
GameCube
.
ESRB: Pending, but expect a rating from "E" for Everyone to "T" for Teen.
Cost: $50 for either version.
Buy it For: Everyone with a
Wii
or
GameCube
. Seriously.
Call of Duty 3
Only one year after the last installment, Activision returns to the wildly-popular World War II franchise. In Call of Duty 3, single players focus on the stories of four Allied soldiers that begin at Operation Cobra and leads to the eventual Liberation of Paris. Gameroom generals will lead the group through 14 missions filled with multiple attack routes as a member of either the American, British, Polish, and Canadian armies. Each path requires the use of special tactics in order to navigate the course effectively. Soldiers come equipped with special skills such as the British SAS soldier's knack for sabotage, and the Canadian mechanized infantry's expertise at inventive vehicles.
Release Date: November 7, launch for
PlayStation 3
and
Wii
.
ESRB: "T" for Teen.
Cost: $60 on
PlayStation 3
and
Xbox 360
; $50 on
PlayStation 2
, Xbox, and
Wii
.
Buy it For: War buffs, First-Person Shooter fans.
Marvel: Ultimate Alliance
After the success of
X-Men Legends II, Activision
returns to the familiar formula but with an extended character base. Over 140 Marvel characters make an appearance in the title, with over 20 being playable. As players decide on which heroes to enlist in their super group, including such iconic characters as Spider-Man, Wolverine, The Thing, Captain America, Elektra, and Thor, they can customize their team's name, icon, and vehicle. The party's reputation will increase over time through heroic deeds and by successfully completing mission objectives, allowing players the opportunity to further enhance the team's or a specific character's attributes. Marvel: Ultimate Alliance also features unlockable bonus content, such as alternate costumes that modify a character's base statistics in the areas of defense, melee damage, and so forth. Of course, one big attraction is the ability to play throughout the entire game in four-player co-op.
Release Date: In stores now, also a launch title for the
Wii
and
PlayStation 3
.
ESRB: "T" for teens.
Cost: $40 on
PlayStation 2
, Xbox, and PC; $60 on
PlayStation 3
and
Xbox 360
; $50 on
Wii
.
Buy it For: Comic book readers, fans of games like
X-Men Legends II: Rise of Apocalypse
.
Need For Speed: Carbon
The next installment of the long-running series, Need For Speed: Carbon is ready to take you to the heart of underground racing. Set in the outskirts of the city, you begin by declaring a class allegiance from tuner cars, exotic cars, or American Muscle cars; picking your crew, and finally, deciding which of the 50 tunable cars you want to make your own. You may also use the "Autosculpt" feature to create a completely customized car if no existing car suits your needs. Selecting your crew is important because each member has a special skill that can help you make it to the finish line first. For example, a scout can find hidden short cuts, and a blocker can create a distraction. The game features four areas of urban and rural pavement, and each environment is broken into sub-zones of drift, street, and duel racing for a total of 80 tracks. As you begin winning races, you will also earn territory within the city. Start losing races and the territory is given back to the rival crew. To completely take over another group's turf, you must defeat their boss in a race. Multiplayer action is available through the Internet for gang, one-on-one, and canyon battles.
Release Date: October 31 on
Xbox 360
,
PlayStation 2
, Xbox, and PC. Also out at launch for
Wii
and
PlayStation 3
.
ESRB: "E" for Everyone.
Cost: $40 for
PlayStation 2
, Xbox, and PC versions; $60 for
Xbox 360
and
PlayStation 3
; $50 for
Wii
.
Buy it For: Racing fans, car nuts, followers of the Need For Speed Franchise
Tony Hawk's Project 8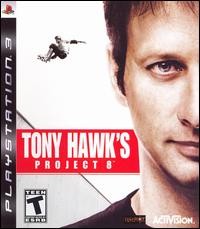 Built on a new engine, Tony Hawk's Project 8 is designed to be the most complete and well-rounded game in the series to date. Tony and his crew are looking for eight promising skaters, so single-players in "Career" mode must show the pros they can grind, heel flip, and spin better than the competition. Gamers may select their avatar from one of five characters each with his own abilities and a specific trick, and then begin to complete the objectives found in each environment. An in-game feature called "Nail That Trick" allows a player to slow the action down as the character enters the air, so that gamers may create new skills or perfect old ones by using the avatar's feet to flip the board in any direction. "Nail That Trick" can be accessed at any time and can be used to transition into the next combo.
Release Date: November 7
ESRB: Rating pending, probably "T" for Teen.
Price: $50 on
PlayStation 2
and Xbox; $60 on
PlayStation 3
and
Xbox 360
.
Buy it For: Skaters, completists that like games with tons of things to do and accomplish, followers of the Tony Hawk series.
Sonic the Hedgehog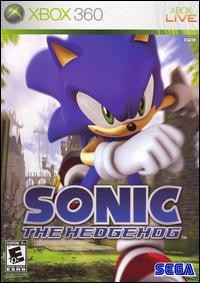 Sega mascot Sonic the Hedgehog celebrates his 15th anniversary with an all-new adventure set in a human world. The action takes place in a land called Soleanna, whose radiant princess (voiced by actress
Lacey Chabert
) is abducted by Dr. Eggman as part of his evil scheme to destroy the land. The result is a fast-paced romp through a mysterious kingdom as Sonic befriends new characters and unites with past favorites while trying to stop Eggman and his robotic minions. Similar to the format introduced in 1999's
Sonic Adventure
on
Dreamcast
, gameplay is divided into two distinct phases. While in town, players will be able to explore their surroundings, engage in mini-games, and interact with colorful characters. Outside of town are action sequences showcasing Sonic's trademark speed and special moves, with dynamic environments built around a new physics engine made possible by the advanced capabilities of the
PlayStation 3
and
Xbox 360
consoles. High-speed cooperative and competitive challenges are also included for up to four players.
Release Date: November 14
ESRB: "E" for Everyone
Price: $60 on
PlayStation 3
and
Xbox 360
Buy it For: Old-school and new-school gamers alike, adventure fans, those who want to push the limits of their new console.
Final Fantasy III
Final Fantasy III is the missing link in Square's critically acclaimed role-playing game series, the one title never localized for North American audiences. That is, until now.
Nintendo DS
owners will finally experience the game with new 3D graphics and a number of other enhancements. Originally released in 1990 on the Famicom, Japan's version of the NES, Final Fantasy III features updated characters and abilities, a revamped story line, and a touch-screen interface that makes the game playable solely using the stylus.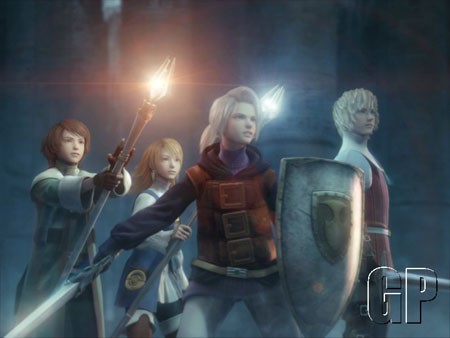 Release Date: November 14 on the
Nintendo DS
ESRB: "E10" for Everyone 10 and up
Price: $40
Buy it For: Fans of the series, old-school RPG players - those who enjoyed the
latest Dragon Quest
or the
Tales of Phantasia
remake.
Pokemon Ranger: The Road to Diamond and Pearl
Pokémon Ranger is a spin-off of Nintendo's lucrative monster-collecting RPG series, which began in 1998 on the original Game Boy. Cast in the role of a novice Pokémon Ranger, you vow to protect nature and defend the Pokémon species populating the rustic Fiore Region. To ensure each monster's safety, you must first capture Pokémon and then release them into the wild. Ensnaring the crafty critters is accomplished by using the stylus in a circular motion. If you quickly encircle the monster enough times, you'll successfully trap it. Yet each time the stylus touches the screen, it leaves behind a trail. If a scuttling Pokémon touches said trail, the trap resets and players must try again.
Each failed attempt also diminishes the stylus' damage meter, sapping its power until there is none, at which point the game ends. Once a Pokémon is captured, players can use its distinct powers to overcome puzzles and obstacles within the main world, which is viewed from the classic overhead perspective of previous Pokémon games.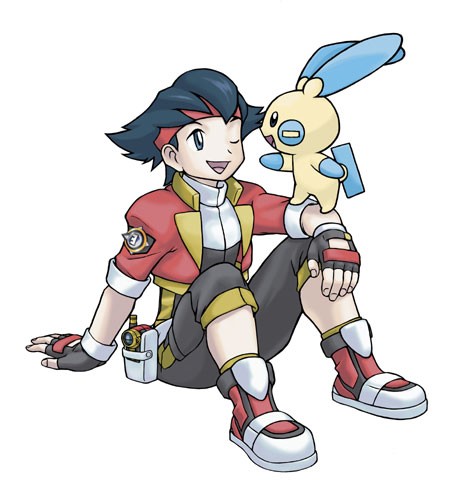 Release Date: Out now on the
Nintendo DS
ESRB: "E" for Everyone
Price: $35
Buy it For: "Pokemaniacs" that can't wait for Diamond or Pearl.
Killzone: Liberation
Sony's original shooter franchise sets its sights on
PSP
with a new perspective on the futuristic action. Instead of retaining the
PlayStation 2
version's
first-person perspective
, the developers opted for a third-person view set behind the lead character. As the grizzled soldier known as Templar, players must rescue hostages imprisoned by the tyrannical General Metrac. Metrac's forces, which include killer canines and riot-shield equipped bodyguards, can be stopped using an assortment of high-powered weapons, ranging from sniper rifles to explosive-tipped crossbow bolts. Ad-hoc wireless support is included for cooperative play with a friend or for six-player competitive battles on a choice of six maps.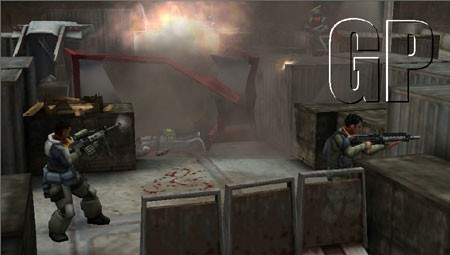 Release Date: Out now on the Sony
PSP
ESRB: "T" for Teen
Price: $40
Buy it For: Older gamers with a
PSP
looking for something new to play, fans of action games.
Final Fantasy XII
The Final Fantasy series'
PlayStation 2
opus is set in Ivalice, a land of swords and sorcery familiar to veterans of
Final Fantasy Tactics
. Here magic and technology coexist, as do humans and other intelligent races such as the leporine viera and the scaly skinned bangaa. Airships, in the form of high-tech hovercraft, are also common in this land of Ivalice, and players will pilot these sky-speeders for transportation, warfare, and (perhaps) even a little privateering.
Character development is designed to be as engaging and empowering as in any Final Fantasy game and is accomplished by making strategic "license" choices in a chessboard-like graphic interface. Through the game's new "Active Dimension Battle" system, combat progresses in a pause-able real-time flow, offering a sense of action while retaining tactical options. Companion characters can be assigned customizable battle behaviors ahead of time through the game's "gambit" system.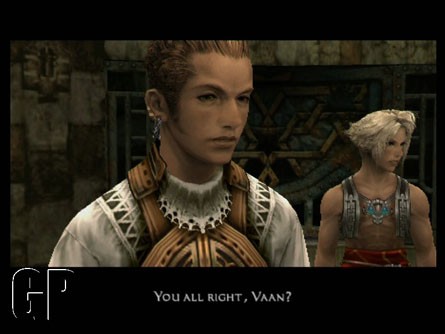 Release Date: Out now on the
PlayStation 2
ESRB: "T" for Teen
Price: $50
Buy it For: All RPG fans, fans of the franchise, anyone interested in playing the best game on the
PlayStation 2
this season.
The Consoles:
Xbox 360
Getting the year-old
Xbox 360
certainly has its advantages. One would hope that all of the bugs that harmed the first shipments of the console have been fixed, whereas the first group of
Wii
or
PlayStation 3
consoles could have their fair share of technical problems. You also have the peace of mind that you will actually get a system.
Xbox 360
s litter retail shelves, whereas getting your hands on a
PlayStation 3
or
Wii
could require camping out. The
Xbox 360
also has a large library of games, some of which have lowered prices and can be found used rather easily. This makes the
Xbox 360
a solid choice for a holiday gift.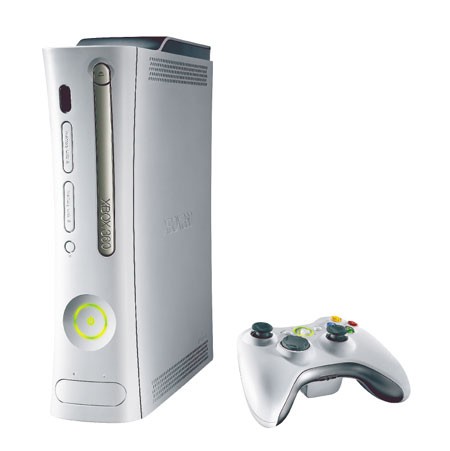 Release Date: out now
Price: $300 will get a console without a hard drive and a wired controller. $400 will buy you a console with the $100 hard drive, a wireless controller, and much more included. Go with the more expensive version.
Price of games: New
Xbox 360
titles run from $50 to $60. There are a few used games from last year hovering around the $20 price point.
Extras you might need: Another wireless controller costs $50; upcoming HD-DVD player costs $200. If you don't like buying batteries, a rechargeable battery pack costs $12, and a quick charge kit costs $30.
Buy it For: If you have a HD TV and you're ready for the next generation of gaming, but you don't feel like camping out on a cold winter morning to guarantee a console, the
Xbox 360
is for you.
PlayStation 3
The
PlayStation 3
may be the high point of technical performance for this generation of consoles. However, that all comes with a hefty price tag. Still, the
PlayStation 3
will have quite a few advantages thanks to exclusive titles (
Metal Gear Solid 4
) and a free-to-play (as of right now) multiplayer service. It's also the cheapest Blu Ray player on the Market, by at least $300.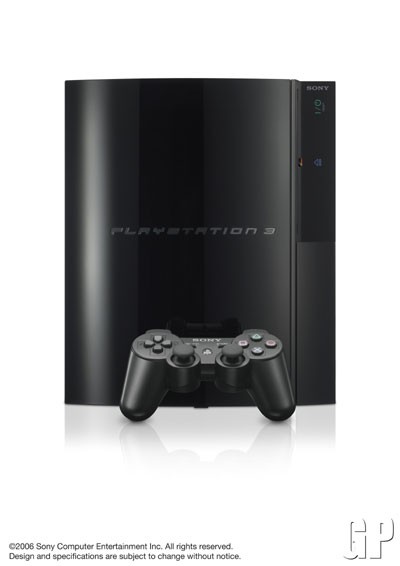 Release Date: November 17
Price: $500 version has a 20 gigabyte hard drive, various other features, like Bluetooth capabilities, missing. $600 version has a 60 GB hard drive and every feature included - if you can even get it. Even though many have been pulled down, eBay auctions were topping $1000. There might be a line forming outside Wal-Mart 24 hours before its release.
The games cost: Every announced title so far is listed at $60.
Extras you might need: Price for another controller is about $50, will be rechargeable with a USB cable.
Buy it For: If you have a HD TV, are going to get a Blu Ray player sometime in the next few years, like the Sony exclusive titles.
Wii
The biggest gamble by a gaming company may pay off the most. Instead of changing how powerful a system is and keeping the gameplay the same, Nintendo has changed the way we play the games (don't worry; the system is also more powerful). The
Wii
is the cheapest console, will have the most family-friendly titles, and has the brilliant game makers from Nintendo making titles for it. Simplified controls will make this system playable by new and old gamers alike.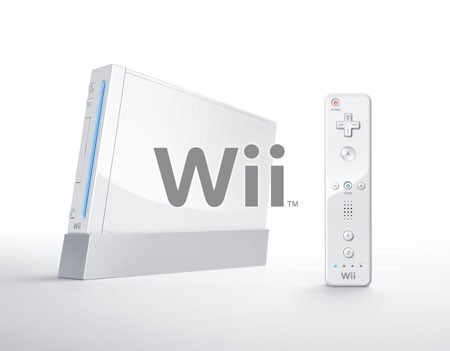 Release Date: November 19
Price: $250. No multiple console packages here! Might be hard to find, but Nintendo says there will be plenty of consoles to go around by Christmas and tons more afterwards.
The games cost: Every announced title so far is listed at $50, Nintendo claimed that their first-party games will never break that mark (aside from collectors editions, etc.) and encouraged third-party developers to do the same.
Extras you might need: Another
Wii
remote and Nunchuk attachment (needed for most games) will cost you $60. Some stores may try to sell you "
Wii
SD cards" for memory (to save games) at a hefty $50 to $70 price tag, but you can get normal SD cards with the same amount of storage for around $30.
Buy it For: Anyone, especially if you don't like the idea of plunking down over $300 for a toy your kid might break. Nintendo also creates many kid-friendly games, making this the console to own for a family with younger children.