Starpulse Top 10 Red-Hot Romantic Movies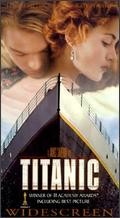 In the midst of Googling some date-night movie ideas, many people come across lists of the most romantic films of all time. The only problem is that the majority of those currently dating are typically young and, to no one's surprise, probably aren't interested in cuddling up to archaic classics like "
Casablanca
" and "
Doctor Zhivago
." Although oldies can sometimes be goodies, it's time for a new, up-to-date listing of romantic movies from this era. The ten following motion pictures are sure to bring some laughter, tears, and joy to anyone looking for a good romance story.
10. The Wedding Planner
In this romantic comedy, which stars
Jennifer Lopez
as Mary Fiore and
Matthew McConaughey
as Steve Edison; Mary is a successful wedding planner who, ironically, is still single. When fate comes into play, Mary literally falls into Steve's path and sparks fly; the only problem is, Mary has been hired by Steve's fiancé to plan their wedding! After breaking the cardinal rule of all wedding planners: falling in love with the groom, Mary reconsiders the opportunity to plan her company's biggest wedding to date. As it turns out, Mary and Steve realize that destiny works in very strange ways.
9. How To Lose a Guy in 10 Days
Andie Anderson (
Kate Hudson
), a columnist for Composure magazine, is researching for an article entitled "How to Lose a Guy in 10 Days" and sets out to find a gullible man as her victim. Benjamin Barry (Matthew McConaughey) is challenged by his competitive advertising executive co-workers to make a woman fall in love with him in ten days. Coincidentally, Andie and Ben meet at a bar one night and the game is on, neither of them knowing they are being fooled. Andie takes on annoying girlfriend habits to push Ben away while he reluctantly puts up with her antics over the course of ten days. Unexpectedly, the trick is on them as fate runs its course and they realize that the game of love is no fool in.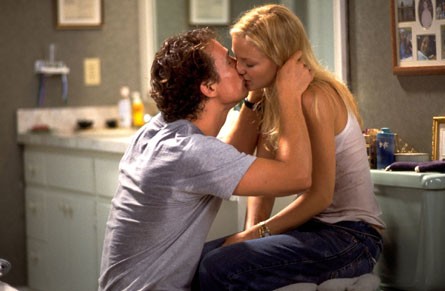 8. The Wedding Date
When Kat Ellis (
Debra Messing
) realizes that her younger sister's wedding is rapidly approaching and she still has no date to show up the best man- her ex-fiancé, she hires a male escort to tag along. Nick Mercer (
Dermot Mulroney
) goes along with the ploy to the tune of $6,000. Kat and Nick successfully fool her family and friends into thinking that they're madly in love when an abrupt, genuine romance is sparked. This one-of-a-kind love affair is a reminder of the twists and turns real-life relationships take.
7. Sweet Home Alabama
"Sometimes what you're looking for is right where you left it," is the perfect tagline for this warm and comedic romance. Melanie Smooter (
Reese Witherspoon
) is a successful fashion designer in New York who is engaged to the mayor's son Andrew Hennings (
Patrick Dempsey
). It seems too good to be true when Melanie realizes she needs to head back home for a bit and finish off her divorce, unbeknownst to her new fiancé, to childhood love Jake Perry (
Josh Lucas
). After arriving back in Alabama, Melanie begins to realize that home really is where her heart is.
6. Titanic
An unforgettable blockbuster, Titanic made waves when it first premiered in 1997. Memorable and emotionally gripping, this film will keep viewers captivated throughout the entire 3+ hour screenplay.
Leonardo DiCaprio
stars as a meager artist and 3rd class member on the "unsinkable ship" who falls in love with
Kate Winslet's
character Rose DeWitt, an engaged socialite residing in 1st class. A passionate romance occurs between the two during their ill-fated voyage, which is based on the true story of the original 1912 RMS Titanic. An 84 year old Rose recalls this tear-jerking story as it is played out and grips to her one souvenir left in Jack's memory, a beautiful diamond named the "Heart of the Ocean."
5. Just Like Heaven
David Abbott (
Mark Ruffalo
) finds a great deal on an apartment in New York and moves in only to find out that he may not be the only one living there. Elizabeth Masterson (Reese Witherspoon) is the apartment's previous tenant who was involved in a serious car-wreck, ends up in the hospital suffering from a coma. Torn between life and death, Elizabeth's spirit still believes that she lives in the suite and for some reason, is visible to David. A homebody, David is confused by this phenomenon and tries to help Elizabeth find out who she really to help shoo her out of his new residence but finds that the more he pushes her away, the closer they get.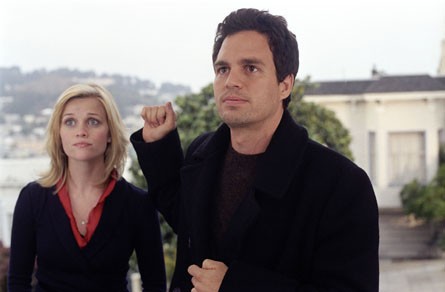 4. A Walk to Remember
Adapted from Nicholas Spark's best-selling novel, this film is romantic, inspirational, and touching. Jamie Sullivan (
Mandy Moore
) and Landon Carter (
Shane West
) are as far from each other on the social totem pole as they could possibly get. When troublemaker Landon is punished for his antics by having to complete extra-curricular activities, including the school's drama production, he and Jamie end up having to work together in the starring roles. An unlikely romance blossoms when Landon realizes that the dumpy, reserved schoolgirl he grew up with is in actuality a blessing in disguise. Likewise, Jamie sees Landon's softer side and teaches him the beauty of life and reveals she does not have much time left, as she is afflicted with terminal leukemia. Falling in love with each other brings miracles to both teenagers' lives.
3. The Notebook
This 2004 romance, based on the hit novel by Nicholas Sparks is a sentimental story about undying young love. Noah Calhoun (Ryan Gosling) and Allie Hamilton (Rachel McAdams) meet in their teenage years at a carnival where Noah relentlessly pursues Allie until she agrees to go out with him. After their summer romance is torn apart by Allie's arrogant parents who chastise Noah's inadequate lifestyle, she heads off to college and gets engaged to a wealthy solider yet never forgets about Noah. The story is encompassed by an elder Noah reciting their story from his worn notebook to Allie in a nursing home where they recall their lifelong romance.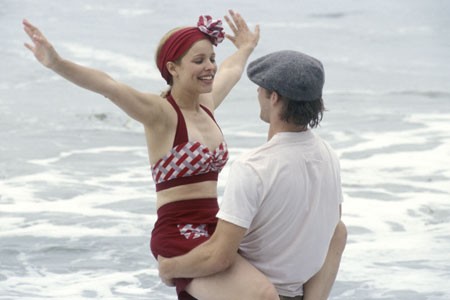 2. The Holiday
When L.A. movie-trailer creator Amanda Wood (
Cameron Diaz
) breaks up with her unfaithful boyfriend, she realizes that she is in desperate need for a vacation. Luckily for Amanda, London writer Iris Simpkins (
Kate Winslet
), who is distraught from unrequited love, impulsively agrees to switch homes with her for the holidays. Trying to elude men during their hiatus, the jokes on both of them when Amanda and Iris each find love in each other's hometowns. The hilarious and heartfelt romance boasts an all-star cast also including
Jude Law
,
Jack Black
, and
Eli Wallach
.
1. Romeo & Juliet
Based on the original romantic tragedy by playwright William Shakespeare, this 1996 film version is an updated take on the legendary tale. Romeo Montague (Leonardo DiCaprio) and Juliet Capulet (
Claire Danes
) are star-crossed lovers who come from feuding families in the modern day setting of Verona Beach. During a costume party at the Capulet house, Romeo and Juliet meet and quickly fall in love. The two secretly marry the day after professing their love for each other in the Capulet courtyard- a revamped portrayal of the infamous balcony scene in Shakespeare's original. This romance's tragic yet powerful ending is perhaps the reason it's legacy has lived on throughout the course of time.
Story by
Jennifer Gregory
Starpulse.com contributing writer