Starpulse Talks Overexposed Celebrities

Quick-name
Brad Pitt
and
Angelina Jolie's
last five movies in chronological order. You probably can't. Even if you're a bona fide movie buff, it probably still took a few seconds.
Now name five facts about their personal life. Name six. Name 10. Easy as pie.
Even the most original ideas can become stale with overexposure. Songs that once sounded fresh, inspiring and catchy often transform into noise not unlike fingernails down a chalkboard. The same applies to the faces we see time and time again, from our television sets to the tabloids stacked up at grocery store checkouts.
So when it comes to all-things-fame, which came first, the paparazzo or the celeb? No matter who's to blame, certain Hollywood hotshots have shown a penchant for putting themselves out there just a little too much. You've seen their movies, listened to their songs, and, yeah, maybe picked up a magazine or two with their faces splashed across the cover.
But there comes a time when enough is enough.
The celebs who are frequently called "overexposed" seem to be the ones who make more headlines for bad behavior than talent. And, of course, there are those who have no obvious talent to begin with and make headlines purely for their wacky conduct….
Paris Hilton
, anyone?
After one too many barefoot-in-gas-station incidents and photos of open bags of Cheetos and bad wigs,
Britney Spears
has become a recurring joke in Hollywood. She's gone from the queen of pop to the queen of bad press. From "Baby One More Time" to "Please, God, Get Those Babies Away From Her."
E-Poll Market Research ranked more than 2,800 celebrities on 46 different personality attributes for Forbes.com, and they found that 72 percent of the U.S. population would use the term "overexposed" to describe Spears in 2007, as compared to only 54 percent five years earlier. Forbes.com also notes that most celebrities average between 3 percent and 7 percent during the peak of their careers.
As overexposed as she is, it's arguable that Spears isn't on her way out just yet. Her single "Gimme More" hit the number-one spot on iTunes downloads at the beginning of October, her highest charting single since "... Baby One More Time." A month after its release, it still ranks in the top 10 for the United Kingdom, France, Belgium, Canada and Ireland, among others.
So is all press good press? If
Jessica Simpson
pops up on the silver screen, the radio airwaves and the cover of "Us Weekly" simultaneously, it is in any way detrimental to her career?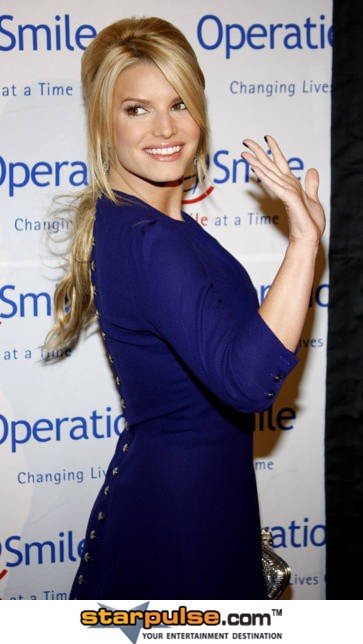 For people like Paris Hilton, who ranked number two on Forbes most overexposed list with a score of 68 percent, and
Kevin Federline
, coming in number three at 54 percent, overexposure just might be the best-and only-option. If you haven't climbed the ranks of the Hollywood elite the old-fashioned way (like with talent, for example), churning out headlines is the only way to keep your name out there.
In 20 years, Hilton will likely be remembered for going to jail, dancing on tables, and making a sex tape. Federline will go down in infamy for marrying Spears, for getting her pregnant, and for winning custody of the children after a messy divorce.
Nowhere in that list does the word "talent" appear.
For people like Spears and
Lindsay Lohan
(who comes in at a solid 48 percent overexposed score), they had-and still have, perhaps-a chance to avoid the Hilton legacy. Their overexposure doesn't serve to reinvigorate their fame; instead, it simply puts their personal lives in place of their careers.
Tom Cruise
may be the perfect example of a current celeb suffering in the harsh face of the overexposed spotlight. He ranks number three in Forbes' list, with a score of 53 percent.
Before all the couch-jumping and Scientologist-spouting escapades, Cruise was a certified Hollywood bigwig. These days, Cruise generates more headlines than he does movies, culminating in his drop from Paramount last summer.
So in 20 years, what will he be remembered for? Jumping on Oprah's couch or "
Mission Impossible
?"
(Watch it again... I dare you)
In Spears' case, the overexposure may be working in her benefit, at least temporarily. Her new single has been doing well. Her Video Music Awards' performance bombed, but it made us more eager to see her succeed. After Cruise was dropped from Paramount and his strange behavior made headlines, perhaps his next few films will show a small surge of viewers curious to see what the fuss is all about.
Long gone are the days when celebrities were mysteries and it was rare to get an intimate glimpse into a glamorous, unattainable lifestyle. Now we know it all. We know what Britney (and her kids) ate for lunch. We know what kind of credit card
Beyonce
prefers. We know what brand of jeans Paris wore when she walked out of jail. Sometimes, it's enough to make you forget why they're became famous in the first place.
In a relationship, longevity can often give way to dullness. You don't want to know every minute detail about your significant other. It ruins the romance.
And when it comes to Britney and the like, the romance is definitely gone.
Story by
Sarah Lavery
Starpulse.com contributing writer