Starpulse Spotlight: DJ Jesse Marco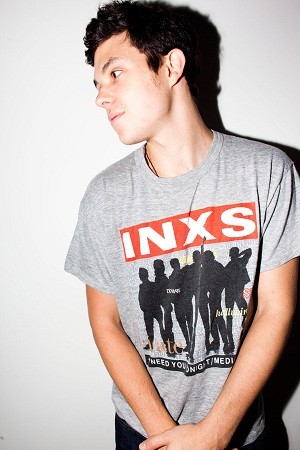 With spinning for celebrities like Heidi Klum, Russell Simmons, Denzel Washington, Rihanna, Usher, Jay-Z,  and Lebron James, 22 year old DJ Jesse Marco definitely has a client list to envy. Not only is this New York native an encyclopedia of music knowledge and a past Marc Jacobs and Converse model, Jesse is setting his sights on more than just playing the best. He plans to make the best, adding producer to his name by remixing tracks for Kings of Leon, Brandon Flowers, and Peter Bjorn and John. Starpulse caught up with Mr. Marco after his appearance at the Redbull Bulletin Launch Party in Chicago to get the dish on life as one of America's premiere deejays.
Describe your DJ style.
High Energy, Funky, Electronic, Fast, Surprising, Fun: timing is the most important thing. It's all about bringing people together and giving them something they haven't seen or heard before.
You DJ all over the world, in the past month what countries have you DJ'ed in?
England, France, Germany, Switzerland, Italy, and of course home in the US of A.
How do you decide what you're going to play every night?
I make a lot of special remixes and edits of songs that are out there and songs of my own that I've produced, I usually have a few routines I practice up my sleeve but in general a DJ has to read the crowd and play off them. Whatever energy they give me I try to give back.
Who is the best celebrity to DJ for? Any favorites?
Definitely Jay-Z. It's always fun to play for him. Kanye West is always fun too. Rihanna is a great dancer! I'm a die hard Yankees fan, so whenever I get to spin for A-Rod or Derek Jeter, it's always a good time, throwing some Frank Sinatra in usually does the trick.
What is your dream DJing job? Give us the who, what, where, when, & why.
Coachella, main stage, Sunday night, 10PM - 60,000 people - because it's everything I work for and all my friends would be able to come!