Starpulse Rumor Patrol: Cuba Gooding Jr. Home Free, Casper Smart's Peep Show, More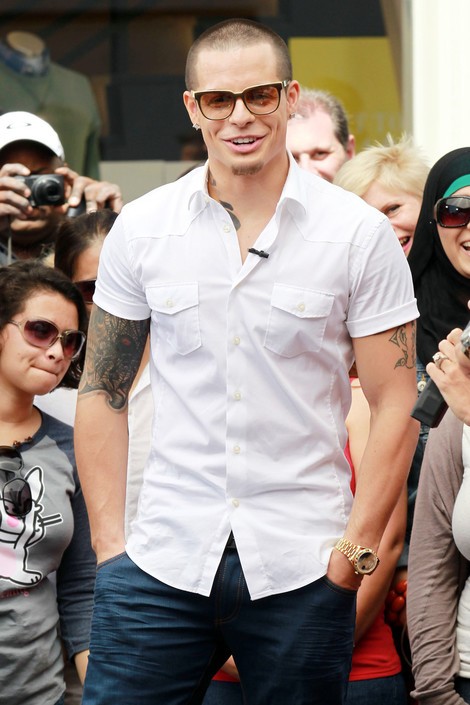 The Casper Smart Peep Show/Gay Massage Rumors: After Jennifer Lopez' boyfriend Caspar Smart was spotting in some… unseemly areas, notably walking into a door marked "24 Hour Peepshow," rumors erupted ranging from a gay massage to regularly checking out peepshows.
Verdict: False, on all counts. Turns out Casper Smart was getting a tattoo and a haircut. The tattoo parlor's entrance is right next to the peep show. While he was "getting his massage," Casper was actually at GNC buying vitamins - for which he has a receipt.