Starpulse Has Joined the 'Project Runway' Fashion Network!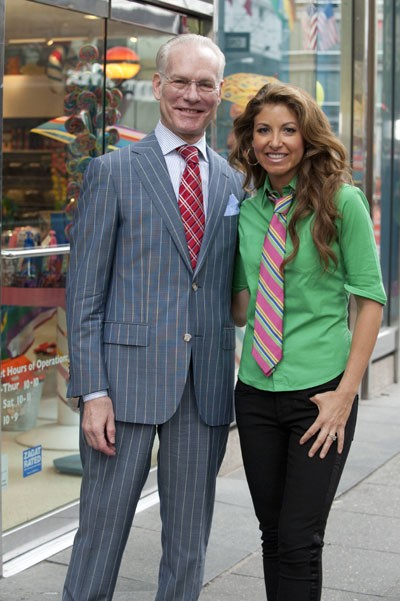 Lifetime has put out a challenge to bloggers to get readers engaged in this season of "Project Runway" – and Starpulse has accepted! We are now part of the "Project Runway" Fashion Network, which means that, along with our usual episode recaps, we'll also be bringing you news, previews and exclusive Fashion Network media. Please read, comment on and share our "Project Runway" content as much as possible to help us win the big Fashion Network prize: two tickets to the "Project Runway" Season 10 Finale Fashion Show!     
If you missed last week's premiere, it's not too late to catch up on the Season 10 action. And this week's episode, "Candy Couture," features a beloved "Project Runway" tradition: the unconventional materials challenge! This time around, the designers ditch Midtown's Mood for that little slice of heaven on the Upper East Side, Dylan's Candy Bar, where they search for sweet treats to transform into chic pieces.
Check out the video below for a sneak peek of "Candy Couture." And tune in to Lifetime on Thursday, July 26 at 9pm ET/ 8 pm CT for the full episode, which promises a look at something truly shocking: models eating candy!