Starpulse Exclusive With 'The Single Moms Club' Star Cocoa Brown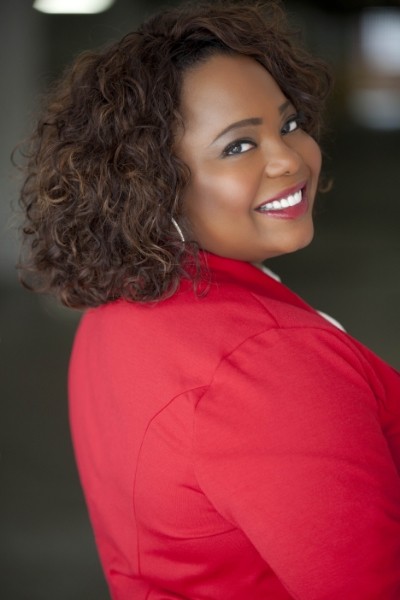 Cocoa Brown is a gifted actor, comedian, and mother.  She stars in Tyler Perry's The Single Mom's Club which opens Friday, March 14, 2014. Her co-star, Terry Crews says she's the one to watch as being the next great comedian on the scene in an IMDB interview. 
She spoke with me about her journey as a comedian, this film and some sage advice for single mothers.
When did you realize you could make people laugh?
I think in college more than anything. I just was about living life and enjoying my moments. But I knew I had a gift the first time when I received a standing ovation on stage. 
When did the acting bug bite you?
The fifth grade actually.  I did a play where I was cast as the lead and loved it. But coming from a traditional family, acting wasn't considered a career choice but I did a short film in DC about twelve years ago and knew I wanted to be a serious actress.
What is The Single Moms Club about?
It's about five single mothers from different backgrounds and circumstances that are forced into planning an event for the kid's schools to prevent them from being expelled and they all realize how much they do have in common and become each other's village in raising their children. 
Who is your character?
Her name is Lytia, who is a no nonsense, caring mom to five kids. Two of her sons took a wrong turn in life and ended up in jail so she finds herself being a little harder on the younger ones. But she realizes that their choices were not a reflection of her parenting and that her babies are fine. She also finds love again even though she fights it tooth and nail. She learned to trust and love again with Branson (Terry Crews' character).
Are there any similarities between you and your character?
I am a single mom to a very active and happy 2-year-old. I do find myself worrying if I make all the right choices in how I raise him but I know I'm blessed to have an incredible village of friends and family that are parents to show me the ropes.
What is the film's message?
Honestly, that it truly does take a village to raise a child and it doesn't make you a bad parent if you scream for help. 
How do you balance your busy acting career and motherhood?
I have an awesome village that helps me balance it all. My son has a plethora of aunties and uncles that love his mom and him. I utilize my village. I know that I have to rest sometime and my village ensures I can do that... on occasions. 
Do you have any words of wisdom for single moms?
Utilize your village!!! It's crucial that you know who's in your circle and can be there when you hurt, need that moment to breathe and collect yourself. Being a single mom is no joke but it's so much easier when you cast pride aside and call on those friends/family/babysitters. Also don't be so hard on yourself, remember our parents didn't know everything and we turned out all right .... didn't we?
Follow her on Twitter and take a peak at the trailer: