Starpulse Exclusive: Elijah Wood Talks 'Wilfred,' DJ'ing, His Love For Whiskey & More (Video)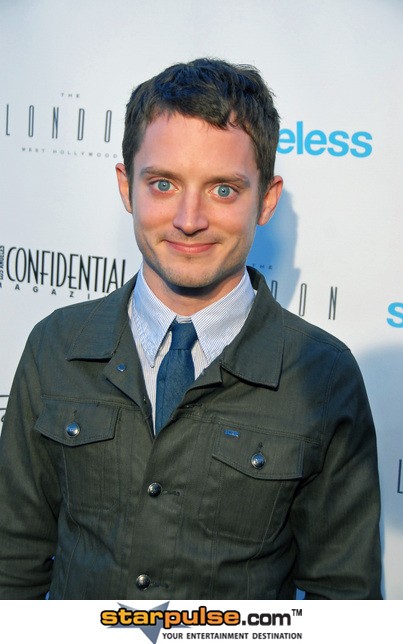 We caught up with Eljiah Wood at his campaign launch with Bushmills Whiskey to chat about his hit FX series Wilfred, what's on his iPod and so much more. He even let us in on some of his DJ'ing skills! Check it out!
Starpulse: Tell me all about this partnership with Bushmills Whiskey.
Elijah Wood: I was sort of impressed with the simplicity of the campaign, the fact that it wasn't overly celebrity driven and really a wide array of creative individuals. And just tying it into that notion of friendship and that also being complimentary into the brand itself—you know Bushmills has been around for over 400 years. It was made in a small town of Ireland, the town of Bushmills and it has been a labor of love for those people, for that long. It just felt like a beautiful thing to be part of. It felt really transparent, I think. Integrity is really important to me, I think I'm often turned off by advertising, and turned off by endorsements, especially if there's something that doesn't make sense for that individual and is not organic to that individual. This just felt so organic, I love black and white photography, and I love what it's all about.
SP: Well they're also taking the creative aspect of music and collaborating with that. Isn't Chromeo also involved in this project?
EW: That's correct and Theophilus London.
SP: Oh he's sick! Are you guys all friends?
EW: I've actually never met the Chromeo guys or Theophilus London. I'm a huge fan. I don't know if Bushmills can put us all together and we can have one master event because it'd be great to meet those guys; I'm a big fan of their work.
SP: Do you have a dream collaborator? Being a DJ/Producer is quite the hot commodity right now, especially in the top 40 realm, so what're you thinking about that?
EW: Sure... I don't know. I mean, for me, DJ'ing is really about being in an environment where I'm playing music that I love and it isn't really so much about song writing or creating original music. It's really just about being in a place like this and loving what I'm playing and letting other people enjoy it as well. Dream collaborators just in general? I don't know. It would probably be some director or actor that I'd love to work with.
SP: Ok, so focused more on acting.
EW: Yes; or just filmmaking in general. I'm such a huge fan of film and the whole process. Even if I could produce something with a producer that I am a huge fan of, that would be amazing to me.
SP: Speaking of acting, high-five! Second season of Wilfred, congratulations!
EW: (High fives) Thanks!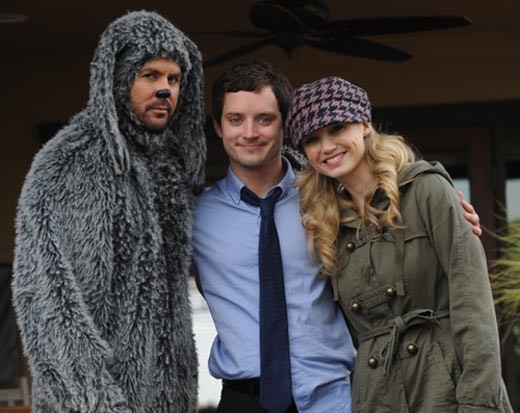 SP: Can you give me any details, have you guys started filming yet?
EW: We have not started filming; I think we're going to start in the spring of next year. Details? Ummm I don't know! I have no details to report.
SP: None?
EW: None. They have not started writing yet.
SP: Well season one was such a success. You guys blew everyone away; because that concept hadn't been done yet.
EW: No, it was very unique, thank you. I'm very pleased, I love the show, I'm so glad it found an audience, you know, it's definitely not like anything else on television. And I think that's why I was attracted to it. So, I'm glad that people love it.
SP: What's it been like working with the cast?
EW: The cast is great; it's very much a family atmosphere on set. Jason Gann's hilarious; we have an amazing working relationship. Ninety percent of the show is the two of us sitting in a room talking, so, we work really well together. I think we both have a similar understanding of what we want to achieve with the characters and with the show and it makes for a very fun and comfortable working environment.
SP: So, I've been wanting to ask you, I said, "If I ever interview Elijah Wood I have to ask, what was your first reaction when you read the script and realized you were going to be working with a grown man in a dog suit?"
EW: (Laughs) I was excited, I read the script and loved it! I don't know; I was so intrigued with the notion of creating a show where you have almost an imaginary character of this guy in a cheap dog suit. I'm also a real fan of the movie Harvey, which is an inspiration I think for the show. I was definitely thrilled.
SP: Let's talk a little bit about Twitter, how do you interact with your fans on Twitter?
EW: I'm a minimalist Twitter user. I tend to retweet other people's things or respond to other people's tweets, I don't often write my own tweets though. I mainly tweet about things I'm interested in: music, films. Things that I think are interesting that other people should check out but I don't really tweet about my daily life. The people that follow me often talk about the fact that I need to tweet more. Some people have even been like, "this is a responsibility!" And I'm like, I'll tweet when I feel like I'm going to tweet.
SP: It's like a second job almost!
EW: I do not want it to be like a second job.
SP: You just want it to be fun and carefree. Last question, what's on your iPod right now?
EW: Oh man, there's SO much on my iPod. Well, you'll have to listen tonight; you'll hear some of the music, but lately, I love the Drive soundtrack, with Ryan Gosling, the soundtrack is really good. It's a really awesome, electro mix, kind of sounds like something out of the 80s, it's really good.