Starpulse Exclusive: Chanel Dudley Clears Up Justin Bieber Romance Rumors (Video)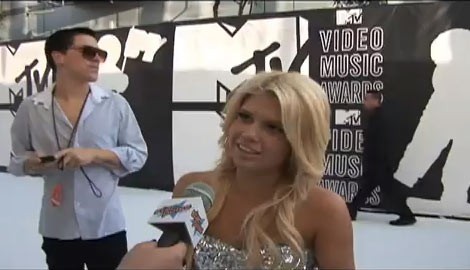 We caught up with Rob Dyrdek's rapping receptionist, Chanel Dudley, at the MTV VMAs to get the low-down on all the romance rumors floating around between her and Justin Bieber!
The two were linked last week after snap-shots surfaced of them getting awfully close at the HALO release party in Hollywood. Once the big question was asked, Chanel insisted they were just friends. You can breathe now, Biebettes; phew!
Now once Bieber turns 18, that may be a different story!
Chanel also let us in on a little secret! The two have been spending time together lately because they have a musical collaboration in the works! We can't wait to see how that turns out!
Want to see what else Chanel had to say about Justin? Check it out!
Related News:
'Best New Artist' Winner Justin Bieber Rocks The MTV VMAs (Pics & Video)
Short, Sexy Black & White Dresses Dominated The 2010 VMAs Fashion (Pictures & Video)
Lady Gaga Wins A Record Eight MTV VMAs (Full List Of Winners)
Click for more great Justin Bieber pictures: