Starpulse Celebrity Spotlight: James McAvoy
James McAvoy
was born April 21, 1979, in Glasgow, Scotland. When McAvoy was just seven years old his parents divorced and he, along with his sister Joy, went to live with their grandparents.
At first McAvoy didn't have any plans on being an actor. In fact, it wasn't until film director David Hayman paid a visit to his school and gave everyone information about his work. After hearing Hayman speak, McAvoy started gaining an interest in acting and talked to Hayman about getting work experience.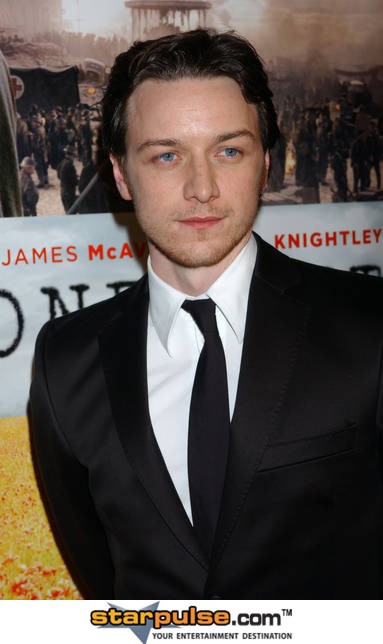 About four months later Hayman called and offered him an audition, which he won, for the film "The Near Room." McAvoy also auditioned for the Royal Scottish Academy of Music and Drama - he was one of the lucky few who got accepted - and graduated in 2000. He then packed his bags and moved to London. Since leaving school, McAvoy hasn't stopped working.
In 2001 McAvoy got his big break in
Steven Spielberg's
miniseries "
Band Of Brothers
" where he played Pvt. James Miller.
In 2004 he starred as Steve McBride in the Paul Abbott-written drama series "Shameless." This role landed him a nomination for the British Comedy Award for best TV newcomer. He met his future wife Anne-Marie Duff while he was working on the series.
McAvoy's most popular role, the one he is most known for, is a Faun named Mr. Tumnus in Disney and Walden Media's "
The Chronicles of Narnia: The Lion, The Witch and the Wardrobe
."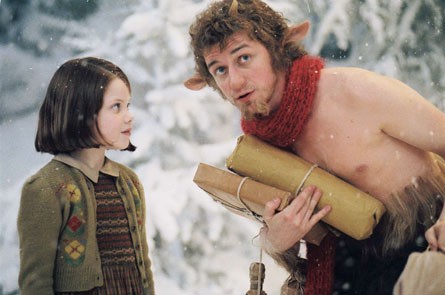 After "Narnia" McAvoy started getting international attention, but he didn't hit it big until 2006 was he got the chance to work alongside the talented
Forest Whitaker
in "
The Last King Of Scotland
." The film is based on the events of the brutal Ugandan dictator Idi Amin's (Whitaker) regime as seen by his personal physician (McAvoy) during the 1970s.
With the success of these two films, McAvoy started getting noticed more, which led to more film roles. McAvoy appeared in two critically acclaimed films, "
Becoming Jane
," with
Anne Hathaway
and "
Atonement
" with
Keira Knightley
. "Atonement," the film based on Ian McEwan's 2001 novel, is already getting Oscar buzz.
There are rumors circulating that he will appear in the film "Frost Flowers" as well as a miniseries titled "The Devil's Whore" starring as the
Kurt Cobain
in the up coming biopic about the late
Nirvana
singer.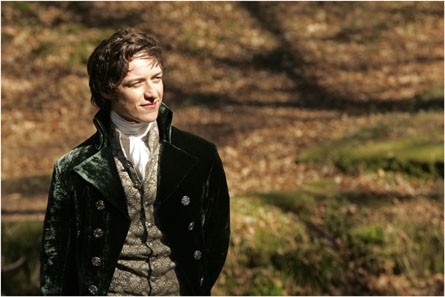 McAvoy is the kind of actor who likes to take on projects that test him in ways that he hasn't been tested before, which is why he is the kind of actor that he is. It's easy to say that McAvoy is easily one of the most underrated actors in Hollywood and is long overdue for an Golden Globe and Oscar win. This brilliant Scottish actor has a long and exciting career ahead of him.
Story by
Angie Rentmeester
Starpulse contributing writer