Starpulse Asks: Where Have All the Songwriters Gone?

Pop tunesmiths are a baker's dozen. After the late-90s surge of uber song doctors such as
Desmond Child
and
Diane Warren
(known for that
Titanic
song),
Justin Timberlake
found his "SexyBack" and his own writing voice following years of whistling
Max Martin
dixie. Heck, even
Britney Spears
penned tunes from her
Britney
effort. (This year's tepid train wreck "
Blackout
" features a pitiful two songs co-written by the popstar.)
But what goes around comes around. A mere glance at the contemporary pop offerings finds only a chapbook of singer-songwriters. Ms. Warren's cheeseball balladry has been replaced by the granular cock-rock of Brian Howes, the tousled haired mastermind behind
Hinder
and
Daughtry
. Meanwhile, Mr. Martin's synthy bubblegum pop has been chomped to bits in favor of
Butch Walker's
sneery punk riffs. But out of the bandaged riffraff, Starpulse managed to find a breezy mélange of self-penned pop stars who craft mean hooks all of their own.
Paramore
The Skinny: Emo for Jesus? Despite fronting an oxymoronic genre, this feisty suburban-rock foursome plucks killer chords over expansive vocal lines with lead singer Hayley Williams channeling
Pat Benatar
as told by
Kelly Clarkson
.
Current Hit: With spidery guitar riffs and Williams' scorched earth vocals, "Misery Business" is taking the little-band-that-could to a pop station near you.
Sample lyric: "To steal it all away from you now/ But God does it feels so good/ 'Cause I got him where I want him now/ And if you could then you know you would"
Why You Should Listen to Them Over
Avril Lavigne
: Hey, hey, yeah, yeah. Avril don't write her songs. Paramore's got some God ones.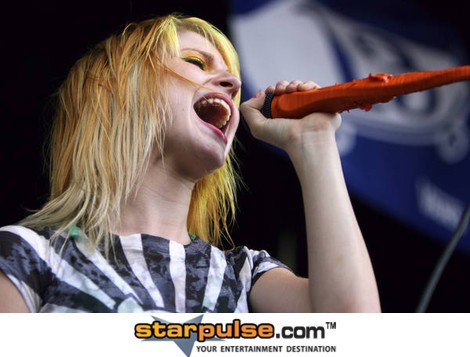 Plain White T's
The Skinny: The former by-the-numbers Chicago pop-punk band Disneyifed their image to the VH-1 You Oughta Know masses on their Hollywood Records debut,
Every Second Counts
. Filled with anthemic hooks and
John Mayer
bedroom pop, album single "Hey There Delilah" made a turtle ascent to the top of the charts.
Current Hit: If we have to hear that god forsaken "Hey There Delilah" song again, we might ban every woman-done-me-wrong motif until
James Blunt's
next album.
Sample Lyric: "I will write you a song/ That's how you'll know that my love is still strong/ I will write you a song/ And you'll know from this song that I just can't go on without you"
Why You Should Listen to Them Over James Blunt: Frontman Tom Higgenson's Hallmark card pop isn't mired in Blunt's rock star douchebaggery.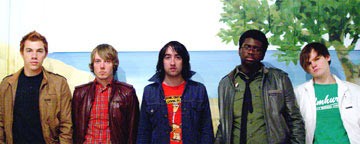 Keri Hilson
The Skinny: Call her the
Carole King
of crunk. A founding member of the
ATL
songwriter's collective, The Clutch, which amounts to a bass-thumpin' Brill Building, Hilson hitched her smooth vocals to
Timbaland's
grammatically challenged No. 1 smash, "The Way I Are."
Current Hit: Besides the Timbaland track and a slew of other ghostwritten tunes, Hilson's getting ready for a solo career with the Mosley Music Group.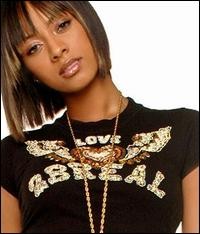 Story by
Joey Hood
Starpulse.com contributing writer