Starpulse Answers Your Burning Questions

1) Starpulse user dulitl asks, "What is the name of the Rolling Stones song where they are giants in the city?"
The song is titled "Love Is Strong" from 1994's
Voodoo Lounge
.
2) User cjhs7 asks, "Can you tell me the name of the actor who played Thomas Crane on 'Law & Order: SVU' episode 'Cold' on May 13, 2008?"
Jack Gwaltney.
3) User user193 asks, "Did Audrina Patridge recently have breast augmentation?"
"
The Hills
" star
Heidi Montag
admitted she had a breast augmentation and nose job last year. What about her "Hills" co-star Audrina? Heidi told Maxim magazine, "Almost everyone on the show has had some kind of surgery." Photos from a recent photo shoot portray a noticeably fuller figure on Audrina. You make the call.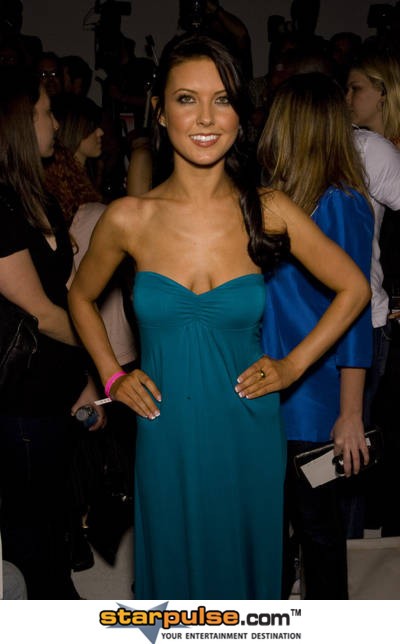 4) User myhubbychrisbrown asks, "Is Chris Brown going to have a concert soon?"
Upcoming U.S. shows include an appearance on "The Today Show" June 6 and a show at the Essence Musical Festival July 4 in New Orleans.
5) User honestlovely asks, "Are Tiffany Pollard (a.k.a. New York) and Tailor Made (George Weisgerber) from 'I love New York 2' still together?"
Well, as of March the two were still a couple, according to VH1. There are no plans for an "I Love New York 3"...Yet.
6) User sunshine27 asks, "Is Samantha Harris originally from Washington Heights?"
"
Dancing With The Stars
" co-host Samantha Harris was born in Hopkins, Minnesota, in 1973.
7) User Pyper27 asks, "Is Flavor Flav married already & if so why is he playing with women's feelings?"
No. He's not married. The question is, will he propose to Thing 2 from "
Flavor of Love
?"
8) User neicy1997 asks, "Do y'all got everything about everything on starpulse.com?
We don't have everything about everything, but we are your connection to everything entertainment. Our website includes news, red carpet photos, music content, exclusive contests, and celebrity archives. Starpulse.com features in-depth articles, video content, and much, much more!
Have a question for the experts at Starpulse? Go
HERE
.