Starpulse 2007 Holiday Movie Preview, Part 2

This is the time of year many moviegoers get giddy. In addition to Oscar contenders and holiday films, fantasy often makes its mark on the big screen.
Part Two - Visions of Sugarplums- Fantasy
Closely linked to the "Instant Holiday Classic" is a surge in fantasy films that often accompany the season. The fantasy genre capitalizes on that same childhood yearning for holiday magic that Christmas specials do. These feelings open the door to fantastical worlds, and not just those located in the North Pole.
Last year marked a noticeable absence of these films despite the success of the genre in previous years (
Lion the Witch and the Wardrobe
,
Harry Potter
, and
Lord of the Rings
to name a few), giving way instead to a flood of action/drama films, many of which were aimed at Oscar success.
This year, however, marks a return to fantasy, and it is perhaps the strongest category of the 2007 season.
Already in 2007 fantasy flicks such as
Stardust
and
Harry Potter & The Order of the Phoenix
have earned a lot of attention from critics and the box office, and the holidays look to open the gate for a few more big titles.
Beowulf
is hitting theaters Nov. 16 and boasts an all-star, animated cast. Some of the characters actually resemble the actors that play them (most notably
Angelina Jolie
as Grendel's sexed-up Mother). The animation is designed to play into the film's fantasy aspect. It allows for a range of monsters and fantastical realms to take over the screen; since the entire movie looks like a computer game, computer game graphics won't ruin action scenes... Ahhem, (cough)
Superman Returns
(cough). Excuse me.

On the same night as "Beowulf,"
Mr. Magorium's Wonder Emporium
opens, and it doesn't get much more fantastical than a magical toy store that has a mind of its own. And with a cast that includes
Dustin Hoffman
,
Natalie Portman
, and
Jason Bateman
, this film has a chance to capture audience's imaginations- as long as it avoids getting on their nerves first (something the preview fails to convince). The key here may be to keep it simple. It's a toy store that comes to life. That's cute enough; so let's try to keep deep subplots out of it.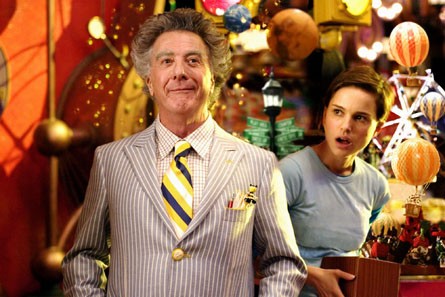 "Keeper of the Necklace" (Nov. 23),
I Am Legend
(Dec. 14), and
The Water Horse: Legends of the Deep
(Dec. 25) all make the list this December, but perhaps the role of highest anticipated fantasy belongs to
The Golden Compass
(Dec. 7). Based off of Philip Pullman's novels, "His Dark Materials," "Compass" is the first of a trilogy that is something of a Harry Potter for adults. The books, at least, are full of theological and institutional challenges - and while the heroes are children, they often find themselves in dark and complicated situations. There is no shyness towards violence or death in this story of magical worlds. Plus, it features an all out brawl between polar bears wearing full body armor. Not even the cute Coke bears can pull that off.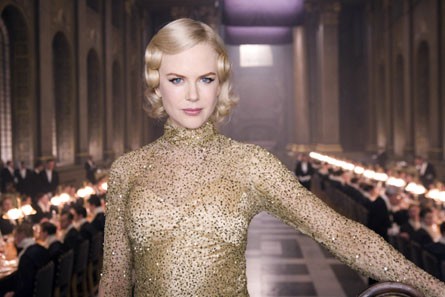 -
Read Holiday Movie Preview Part 1
Story by
James Fagan
Starpulse.com contributing writer