Starpulse 2007 Holiday Movie Preview, Part 1

It's almost time to stuff the turkey and start dreaming of sugarplums because the pumpkins have been carved, leftover Halloween candy is almost gone, and the holidays are just around the corner.
Some of the season's most anticipated movies, including a Christmas film are two, are now working their way into theaters. In a three-part segment, Starpulse examines the films moviegoers can expect to encounter this holiday season.
Part One - The Ho Ho Holiday Instant-Classic!
Opening this weekend,
Fred Clause
will be this year's attempt at an instant classic. It tells the never before told story of Santa's dysfunctional family life, and it features two stud comedic actors in
Paul Giamatti
and
Vince Vaughn
. Its success will hinge on its execution. Will the plot hold up? Will the jokes surprise and tickle in just the right way?
In 2003,
Will Ferrell
found gold in his stocking with
Elf
. Since then, it's been nothing but lumps of coal for "Instant Holiday Classics."
Ben Affleck's
2004
Surviving Christmas
(which proved impossible) and
Mathew Broderick
and
Danny DeVito's
2006
Deck The Halls
(which makes you want to deck somebody right in the halls just for wasting your time) top the recent naughty list, while flicks such as
The Santa Clause 3: The Escape Clause
failed to live up to billing.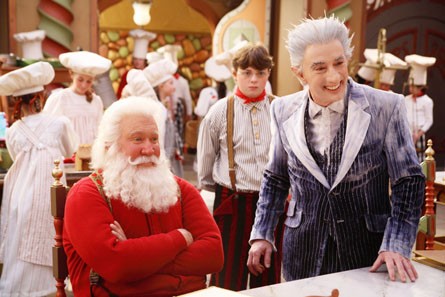 For all holiday themed flicks, the true barometer for success is less about initial box office revenue and more about staying power - or recurring revenue. In a genre already bursting at the seams, the goal of each of these films is to squeeze its way into the nation's regular holiday regimen - right alongside
It's A Wonderful Life
and
A Christmas Story
.
The holiday industry is one based upon tradition and nostalgia, which is an easy way for families to connect. To try and recreate the feelings brought about by
White Christmas
,
Miracle on 42 Street
, or "It's a Wonderful Life" is nearly impossible - they are built up as much upon their reflection of simpler times as they are upon the magic of the holiday season. Never mind that they take place during WWII and the Great Depression, hindsight is always 20/20. Plus, everything feels warm and fuzzy when it's in black and white!
In today's technological society, where everything is recycled rather than retained, Hollywood has shifted focus to the comedic irony of the season to win their way into America's hearts.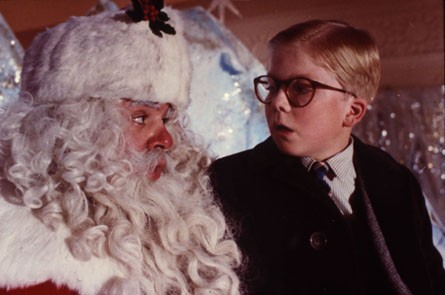 These movies live and die by their family themes, their originality, the performance of their comedians, and most importantly their punch lines that satire the season. "A Christmas Story" and
National Lampoons Christmas Vacation
were among the first to do this successfully, and "Elf" is the most recent. Ferrell brought a fresh look to the Christmas table by poking fun at all the holiday classics it was looking to compliment - all while keeping a firm grasp on the warm and fuzzy.
So will "Fred Clause" be able to be cheesy and soft without feeling cliché and annoying? It certainly will not be an easy task for Giamatti and Vaughn, but they might be up for the challenge. Though it make make viewers' lists the first time around, it won't be guaranteed to be checked twice.
Story by
James Fagan
Starpulse.com contributing writer