'Star Wars: Episode VII' Rumors: Zac Efron & Ryan Gosling Up For Luke Skywalker's Son, J.J. Abrams Out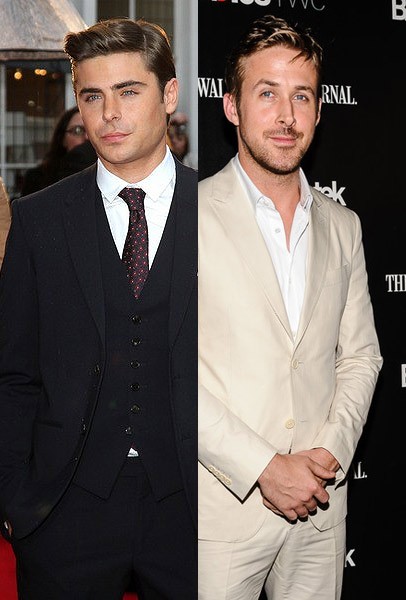 The first casting rumors for 2015's Star Wars: Episode VII have finally arrived and are surely leaving a bad taste in fans' mouths.

High School Musical star Zac Efron and Hollywood heartthrob Ryan Gosling are both rumored to be up for the role of the son of Luke Skywalker (Mark Hamill) in the highly anticipated sequel from director J.J. Abrams.

Interestingly, both stars have ties to Disney, which bought Lucasfilm for over $4 Billion from George Lucas last fall and announced that there will be plenty more Star Wars to come.

While Efron starred in the three "High School Musical" movies, Gosling's career began as a Mouseketeer on "The All New Mickey Mouse Club" from 1993-95.

So is Disney looking within its past -- or is this nothing more than an early rumor?

Another "Star Wars" rumor started at Comic Con over the weekend, where news that Abrams was dropping out of the production spread like wildfire.

But Lucasfilm denied the stories.

The company released a statement saying, "There is no truth to the rumor. J.J. is having a great time working on the script and is looking forward to going into production next year."

"Star Wars" had no presence at this year's Comic Con, but The Hollywood Reporter confirmed that it will have a headlining spot at the upcoming D23 convention next month, a bi-annual fan expo held in Anaheim, California.

The event takes place August 9-11 and fans can expect some sort of announcement -- either the official title, casting news or basic plot -- during the convention.