'Star Wars: Episode VII' Release Date Now December 2015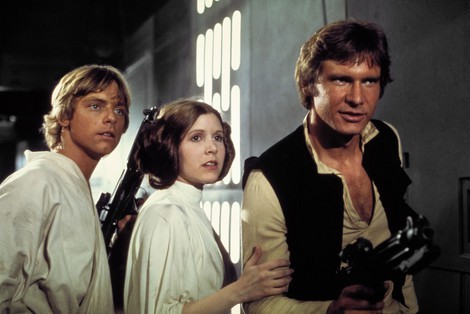 Star Wars: Episode VII has a new release date.

Following months of speculation, Disney bosses announced on Thursday that the release date, which they hoped would occure in Spring 2015, has been pushed back to December 18, 2015, to allow filmmakers more time to complete the project.

Alan Horn, chairman of Disney Studios, said in a statement on Thursday, ""We're very excited to share the official 2015 release date for 'Star Wars: Episode VII,' where it will not only anchor the popular holiday filmgoing season but also ensure our extraordinary filmmaking team has the time needed to deliver a sensational picture."

Following the unexpected departure of screenwriter Michael Arndt ("Little Miss Sunshine") last month, director J.J. Abrams and writer Lawrence Kasdan have assumed the role of completing the story.

"It became clear that given the time frame and given the process and the way the thing was going that working with Larry in this way was going to get us where we need to be and when we needed to be," Abrams said.

Original stars Mark Hamill, Carrie Fisher and Harrison Ford are all expected to reprise their roles in "Episode VII," and earlier this week casting calls were held in England to find two unknowns to play the new leads in the film.

Each of the six previous "Star Wars" films opened in May.